Ben's Blog
Ben's blog has us laughing up and down the county! He's back delivering his blog on a weekly basis to keep you all entertained.
To find out whats on Ben's mind this week just click the links below.
Find out what's on my mind today!
Recently Played Tracks
1pm - 4pm
Text 'HEART' to 82122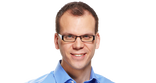 Stay tuned...
Now playing: Non-stop hit music