CCTV Pictures of Armed Robbery Suspects
23 March 2010, 18:02
Detectives in Fareham have released CCTV of two suspects following the attempted robbery of security van staff in the Lock Heath Centre on Tuesday, March 16.
Between 7.20pm and 7.40pm, a 51-year-old security guard was carrying a locked cash box when he was assaulted by two men.
A member of the public, a 50-year-old man, intervened and helped the guard fight the suspects off, who made off in the direction of the Lock Stock pub.
Both victims received minor cuts and bruises as a result of the scuffle.
No weapons were used by the suspects.
They are described as:
White
Approximately 25 to 30-years old
5ft 7ins to 5ft 10ins tall
One had a shaved head and wore a light grey hooded top
The other wore a light brown hooded top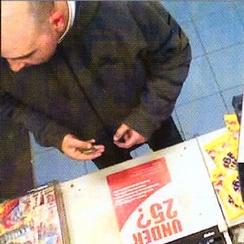 Detective Inspector Andy Symes said: "We would aks that members of the public look closely at these CCTV images and if they recognise the two suspects, they should get in touch wth police as soon as possible."
Anyone who recognises these suspects should contact Fareham CID on 101 or Crimestoppers anonymously on 0800 555 111. People outside Hampshire should contact 0845 045 45 45.