Lemur Still On The Loose
Keepers at Drusillas Park in East Sussex are continuing their search for the red-bellied lemur who absconded from the zoo last Wednesday afternoon.
Since then staff have been working tirelessly to recover the animal, who has been spotted several times in a small wooded area nearby. The police and fire services have also been assisting with the rescue operation but so far attempts to recover the lemur have been unsuccessful.

Zoo Manager, Sue Woodgate commented: "We have seen Kirioka on a number of occasions and are satisfied that he is in good health. At the moment he is taking refuge within abandoned rooks' nests in woodlands nearby and we are therefore concentrating our efforts in this area. The plan is to entice him from the trees with some of his favourite foods, where we will have a better chance of recovering him."

The incident occurred last week, as the furry fugitive was being introduced to animals residing in the walk-through enclosure, Lemurland.

Sue explained: "When a new primate is introduced to a group, inevitably there will be a period in which the animals test each other to determine their position within the hierarchy. Unfortunately in this instance, Kirioka had not completely adjusted to his surroundings. He is only a youngster and when another lemur approached him, Kirioka fled up the barrier fencing and pure momentum took him through the electric deterrent."

"I would like to emphasise that there is absolutely no danger to the public; red-bellied lemurs are non-aggressive animals by nature and Kirioka is used to being in contact with humans. However, if a member of the public does see him we would ask that they do not approach him as this may scare him further afield. Instead please contact the zoo keepers, who have been trained to recover him safely, as soon as possible with the location on 01323 874100."

"We would like to thank the emergency services, who have been incredibly supportive. Our keepers will continue working to secure Kirioka's safe return to the zoo and we hope to have some good news on this matter very soon.
-->
Rare memorabilia to be sold in Lewes in October
Recently Played Tracks
1am - 4am
Text 'HEART' to 82122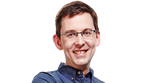 Stay tuned...
Now playing: The best feel good music