Birmingham Museums & Art Gallery

Now have a brand new service on offer. If you've ever been to a museum and thought you'd love to take one of the pictures home with you - now you can! Any piece of artwork on display at the Birmingham Museum and Art Gallery can now be made in to a print on site.

Birmingham Museum and Art Gallery!

Quality prints and canvases of works from the world class Birmingham Museum & Art Gallery collections. Select the size, material and frame, pay on-line and we will deliver to your door.
Birmingham Art Gallery have over 300 images available already, but we will be adding more. If you cannot find what you are looking for, please click here...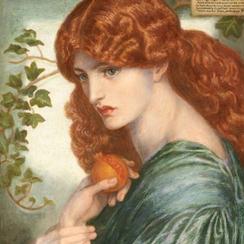 Birmingham Museums
& Art Gallery
www.bmag.org.uk
---
About Us at BMAG
You might not realise that Birmingham Museum and Art Gallery is part of a remarkable extended family. In other parts of the city are six more museums, showcasing everything from the city's thriving jewellery heritage to its stately Jacobean past.
Museum and venues in and around Birmingham
Aston Hall is one of England's finest Jacobean mansion houses. Aston Hall still bears the scars of the English Civil War and is surrounded by 50-acres of beautiful parks and gardens.
Blakesley Hall is a beautiful 16th-century timber-framed house at Blakesley – one of just a few of its kind remaining in Birmingham. The house is set in picturesque gardens full of wildlife.
Museum of the Jewellery Quarter is the perfectly-preserved Smith & Pepper jewellery factory.
Sarehole Mill is one of only two surviving watermills in Birmingham.
Soho House was the home of Matthew Boulton, one of the fathers of the industrial revolution. Here he met with the greatest minds of the 18th-century and founded his manufacturing empire.
Weoley Castle is the 700-year-old ruins of a medieval moated house.