Trouble in the West Midlands
The father of a man who died while trying to defend businesses from looters has urged those involved in unrest to "calm down and go home".
Haroon Jahan, 21, died alongside two brothers after being hit by a car on Dudley Road in the Winson Green area of Birmingham in the early hours of Wednesday morning. The two other victims have been named locally as Shezad Ali and Abdul Musavir.
Haroon's father, Tariq, said: "Last night we lost three cherished members of our community. They were taken from us in a way that no father, mother, sister or brother should have to endure. Today we stand here to plead with all the youth to remain calm (and) for our communities to stand united. This is not a race issue. Blacks, Asians, whites - we all live in the same community. Why do we have to kill each other? I lost my son. Step forward if you want to lose your sons. Otherwise, calm down and go home."
He also called for witnesses and said people should have faith in the police. But after he spoke, some tension erupted and onlookers began shouting, upset about what had happened in the area. Mr Jahan climbed onto a van and called for order. "Have some respect," he said. "I have lost a son. Don't kick off again."
Prime Minister David Cameron described the apparent hit-and-run killings as a "truly dreadful incident" and offered his condolences to their families.
West Midlands Police has made more than 300 arrests since the disturbances which blighted the region on Monday and Tuesday night, with 48 people detained last night The force had 1,000 officers on duty overnight - compared with 400 for each of Monday and Tuesday - with the situation across the region remaining calm.

Police also released more than 30 CCTV images of people they want to speak to in connection with the disorder and have begun the process of recovering "thousands of pounds worth" of items stolen by looters, executing a series of search warrants.

Solihull Magistrates' Court sat all night to help fast track those charged in connection with the disorder in the region.

Chief Superintendent Phil Kay said: "This is a first for the West Midlands and has given us the opportunity to put before the courts the prisoners involved in the disorder in a really timely manner which helps speed up the judicial process."
Police are also asking anybody with images or videos of the disorder taken on mobile phones or cameras to email them to officers. People can email directly to tellus@west-midlands.pnn.police.uk.
See the destruction and damage caused in Birmingham by riots and looting on Monday night.
See all the video's people have uploaded via Youtube on the Birmingham Riots.
Recently Played Tracks
9pm - 1am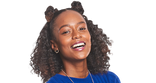 Stay tuned...
Now playing: The best feel good music
Deposit £10 to get a £40 Welcome Bonus - That's £50 to play bingo, slots and more!*
Over 50 tracks to make you feel-good. New album out now...