Dave Clarke's Blog
Want a bit of festive fun whilst raising a few quid for the British Heart Foundation? Here's your chance…
Want a bit of festive fun whilst raising a few quid for the British Heart Foundation? Here's your chance…
The usual couple of hot and sticky weeks in early June gave promise to something that never actually happened... Summer.
With the holidays upon us the kids are already bored so what better distraction than a little bike action?
Recently Played Tracks
1am - 4am
Text 'HEART' to 82122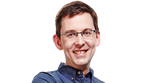 Stay tuned...
Now playing: The best feel good music