Who's On Heart 2014 Jackpot - £100,000
The first and second names have been correctly identified! Can you guess all three?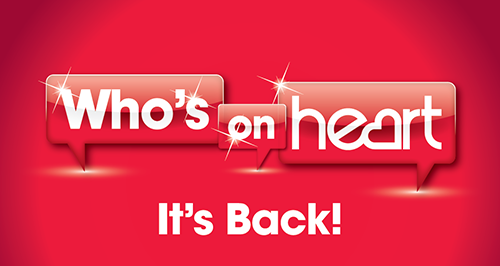 This year radio's biggest competition is back with a jackpot of £100,000!
Andrew has already guessed the first celebrity of Who's On Heart and won £10,000, and Rhiana correctly guessed a second, scooping £20,000.
Simply guess the identity of our three secret celebrities to win a life-changing amount of money!