Barnstaple: £70,000 Spent On A&E In North Devon
19 December 2013, 06:00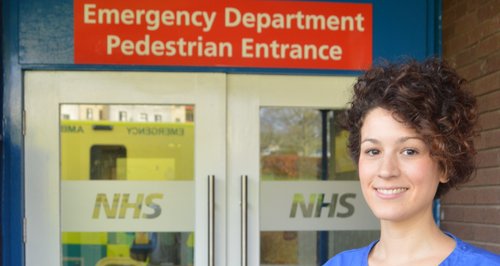 £70,000 has been spent refurbishing the A&E department at North Devon District Hospital to improve the experience of patients.
Patients arriving by ambulance can now be seen and treated more quickly.
They are seen in separate, dedicated majors and minors areas, depending on the severity of their condition.
The number of majors bays has been increased from seven to 10, allowing patients arriving by ambulance to be seen and treated more quickly.
The minors area contains four bays and is now led by nurse practitioners.
Under the new set-up, patients with minor injuries and illnesses can be seen, treated and discharged in a more timely manner.
Dr Alison Diamond, medical director for the Northern Devon Healthcare NHS Trust, said: "We are confident the new model of delivery and improved environment will enhance the experience, privacy and dignity of patients attending A&E.
"The changes will help to improve the flow of patients through the hospital, particularly during peak periods, and enable us to transfer patients from ambulances into A&E more quickly.
"This will be particularly useful as we approach winter, when we see an increasing number of people needing admission to hospital.
"The minors area will bring added benefits in the summer, when the large influx in holidaymakers means we see a greater proportion of people presenting with minor injuries and illnesses."
The A&E also has a new pedestrian entrance, triage and treatment room and children's waiting area.
The revamp is part of the Trust's Emergency Hub project, which aims to develop assessment and A&E services in one location.