Devon Man Charged With Piracy In Russia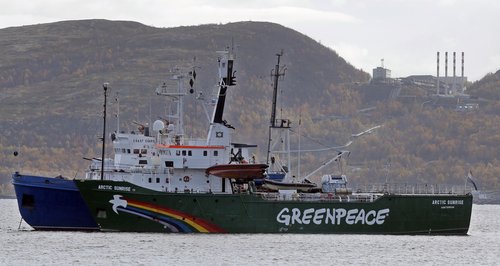 A freelance videographer from Devon and a Greenpeace activist have been charged with piracy by Russian state prosecutors after a protest at an Arctic oil rig.
Greenpeace said the "extreme and disproportionate'' charge - which carries a maximum jail sentence of 15 years - had been laid against crew member Ana Paula Alminhana from Brazil and freelance videographer Kieron Bryan originally from Devon.
The campaigners said they expected charges to be brought against other activists.
The Russian coastguard seized a Greenpeace ship and all 30 people - including six Britons - on board following the September 18 protest at an offshore platform in the Arctic owned by Russian state-controlled energy giant Gazprom.
They claim Russian security services had abseiled from a helicopter onto the deck of the Arctic Sunrise and seized the ship at gunpoint.
The boat and protesters were taken from the Arctic's Pechora sea, near to Gazprom's platform, and transferred to the port of Murmansk.
Mr Bryan's parents who live in Shebbeat have said they are ''extremely worried'' about their 29-year-old son.
He was hired on a short-term contract by Greenpeace to document its work on Russian oil exploration in the Arctic Circle.