Killers Still Free 6 Years After Girl's Murder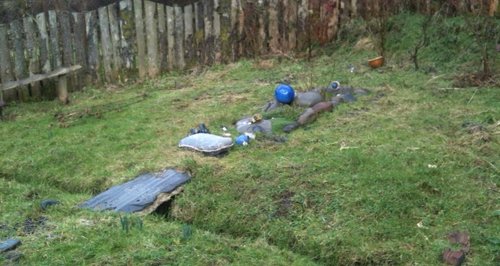 It's the sixth tragic anniversary of the murder of Devon schoolgirl Scarlett Keeling. And her family are still fighting for justice as the Indian court case drags on in Goa amidst allegations of corruption and deliberate delay.
15 year old Scarlett had been on a family holiday with her seven siblings, mother and step-father. She's stayed on at Anjuna with a friend of the family while the rest of the family carried on touring Goa.
But in a frantic phonecall her mother Fiona MacKeown learnt of Scarlett's death.
At first police said it was an accident. But Fiona found her daughter's underwear on the beach and even discovered a witness who claimed she'd been murdered.
A second post mortem showed Scarlett had been drugged, abused and then drowned.
Two local men have been charged with her death, which they deny. Fiona doesn't believe these were the only men involved.
The children's court only sits one day a week and both the prosecutor and judge has been changed more than once. It means the court process is dragging on but making very little headway.
She says she's determined not to let the matter rest CLICK HERE
It was four years before the Indian authorities allowed the family to have Scarlett's body, which had been lying in the mortuary at the Royal Devon and Exeter Hospital.
She is now buried in a specially made garden just yards from the family home on the Devon/Cornwall border near Bradworthy.
The British Foreigh Office has said that it can't interfere with the Indian legal process but it rasies Scarlett's case whenever it can.