Bath Based Athletes Selected For Winter Olympics
22 January 2014, 11:16 | Updated: 22 January 2014, 11:50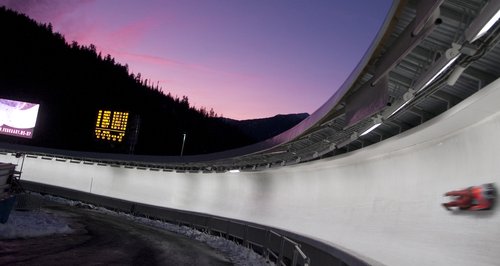 Athletes who train and study at the University of Bath have been selected for the Team GB squad for the Winter Olympics in Sochi in February.
Student Dom Parsons is amed in a four-strong skeleton team to compete at the Games. Parsons is studying for a PhD in Mechanical Engineering at the University and took up the sport of skeleton as an undergraduate at the University. He said:

"Sochi has been my goal for so long that I'm very relieved to have been selected, and excited about the opportunity to represent Team GB at the Winter Olympics. My performances during the season have shown that I have the ability to be up there in the medal zone, so my aim over the next few weeks is to make sure I have the best preparation so that I can produce my best performance when it counts."

British Skeleton has its headquarters at the University of Bath and athletes use some of the facilities at the Sports Training Village, including the push-start track.

Parsons is joined in the four-strong skeleton squad for Sochi by world number one woman Lizzy Yarnold, who does some of her training at the University. She said:
"This really is a dream come true – my whole life I have dreamt about becoming a British Olympian and for the last five years since I took up skeleton, competing at Sochi 2014 has been my primary focus. This season has been great for my preparation, I am in a good place both physically and mentally - and I can't wait to get back on the Sochi track, go over the lines and maintain my focus. I don't take part in races to come second, so I will approach the Olympic Winter Games as I do every race and give it everything I've got!"

University graduate Shelley Rudman, the reigning world champion and Turin 2006 silver medallist, and Kristan Bromley, who competes at his fourth successive Olympic Winter Games, are also selected for Team GB. Nigel Laughton Team GB Skeleton Team Leader and Skeleton Performance Director said:
"I am delighted that we have such a strong skeleton squad representing Team GB at the Olympic Winter Games. Collectively, our season has been excellent, with medals and top-six results at every World Cup, and hence the athletes will arrive in Sochi ready, prepared and confident ahead of this exhilarating competition.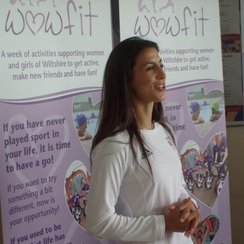 The team of athletes selected encompass a healthy balance of experience, previous Olympic success, youth and outstanding current form, and whilst for Lizzy and Dom this will be their first Olympics, for Shelley and Kristan, their 3rd and 4th respectively - incredible achievements in their own right.

I would like to take the opportunity to thank all our partners, sponsors and supporters, particularly UK Sport and the National Lottery who have been instrumental in getting us to the 'Start Block' in Sochi. The next month promises to be an incredible one and I have no doubt our skeleton sliders will make us all extraordinarily proud."

Ten bobsleigh athletes who train at the University of Bath are named in the British team too. British Bobsleigh has its headquarters at the University of Bath and many of Britain's top bobsleigh athletes do some of their training at the Sports Training Village.

Team GB will have two four-man bobsleigh crews in action in Sochi, a two-man crew and one two-woman crew.

Craig Pickering, who gradated from the University of Bath with a Sport and Exercise Science degree in 2009, is among the selected athletes. He has been picked for the GBR 2 four-man crew and for the two-man crew. Pickering has already represented Great Britain as a sprinter at a summer Olympics in Beijing in 2008. He said:
"I only started competing in bobsleigh 13 months ago, so to come from nothing to being selected to go to Sochi, it's been hard work, but I've made it and I am excited to have been selected to compete for Team GB again. I'm looking forward to competing in Sochi, that's why we do sport; to compete at the highest level and there is no higher level than the Olympic Games."

Bruce Tasker, who graduated from the University with a Biochemistry degree in 2008, features in the GBR 1 four-man crew, said:
"I'm very honoured to be selected for the Winter Olympics in Sochi. It has been a long and tough journey for which there are many people to thank. It has been difficult keeping the excitement at bay but now we have qualified and been selected I can really begin to enjoy focusing on performing my best at the Olympic Winter Games."

Gary Anderson, Team GB Bobsleigh Team Leader and Performance Director of British Bobsleigh said:
"Since joining British Bobsleigh after the Vancouver 2010 Winter Olympics our mission was to head to Sochi as the best prepared possible physically, mentally and tactically and I think we are in good shape. Fifty years ago Tony Nash and Robin Dixon won gold at the Innsbruck 1964 Games and I look forward to watching our crews challenging for the top of the podium again in Sochi."

GBR 1 four-man driver John Jackson has defied the odds in qualifying for Sochi, his second Olympic Winter Games, after rupturing an Achilles in July last year. He said:
"To represent Team GB for a second time is a great honour. What makes it so special for me is that the official team announcement comes exactly six months after a full Achilles repair operation. I'm looking forward to performing on the greatest stage, the highest level of competition with my teammates. We hope to make the United Kingdom proud in Sochi."

Lamin Deen pilots the GBR 2 four-man bob and the two-man bob. Paula Walker drives the British women's crew partnered by Rebekah Wilson. The duo won the World Junior Championships at Park City in the USA in 2011. Walker contests her second Olympics after placing 11th in Vancouver four years ago. Walker said:
"It fills me with great pride to represent Team GB once again. Eight years of hard work have gone into trying to be the best physically and mentally. I hope that we do our country proud in Sochi."

British bobsleigh athletes train on the push-start track on the University of Bath's campus and also train in the gym and indoor running straight. Team bath also provides some support services to British Bobsleigh.

The following bobsleigh athletes have been selected:
• John Baines (born; Middlesbrough lives; Topcliffe, Thirsk) (GBR2 4-man)
• Stuart Benson (born; Glasgow lives: Bath) (GBR1 4-man)
• Lamin Deen (born; London lives: Withington) (GBR2 4-man, GBR1 2-man)
• Joel Fearon (born; Coventry lives: Bath) (GBR1 4-man)
• John Jackson (born; Barnard Castle lives: Trowbridge) (GBR1 4-man)
• Craig Pickering (born; Crawley lives: Bath) (GBR2 4-man, GBR1 2-man)
• Benjamin Simons (born; Broseley lives: Bath) (GBR2 4-man)
• Bruce Tasker (born; Manorbier lives: Bath) (GBR1 4-man)
• Paula Walker (born; Blackburn lives: Trowbridge) (GBR1 2-woman)
• Rebekah Wilson (born; Altrincham lives: Bath) (GBR1 2-woman)

Meanwhile, Zoe Gillings, who used to train at the University, has been selected for the snowboard cross event in Sochi, her third Olympic Winter Games.