Bath: A431 Kelston Rd Closed For 'Forseeable Future'
21 February 2014, 11:29 | Updated: 21 February 2014, 11:48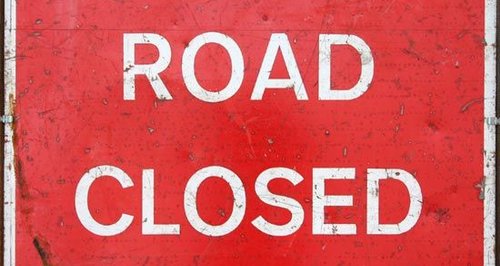 The A431 Kelston Rd on the egde of Bath will be closed for the 'foreseeable future' due to 'the potential for a a catastrophic landslip that could prove fatal to anyone in its path.'
Bath and North East Somerset Council (BANES) closed the road on 17 February to investigate the reasons behind the carriageway suffering from subsidence and ground movement caused by the intense rainfall in recent months
BANES are now telling Heart the landslip is worse than originally feared, is still active and the ground is continuing to move. They say this is causing further cracks on the road surface.
The Council tell us they are 'sparing no effort to establish exactly what underground damage is being caused by water moving deep underground and destabilising the road.'
They are using CCTV, ground radar technology, expert Geo-technical Engineers and drilling rigs to gather intelligence about the geological characteristics underneath Kelston Road and the adjacent land.
They say the results of their investigations are:
·The landslip is worse than originally feared – it is still active and the ground is continuing to move. This is causing further cracks on the highway surface.
·High levels of ground water have created intense pressure underground. This has built over a period of months during the severe wet weather.
·We cannot risk public safety. The road will continue to be closed for the foreseeable future – this applies to vehicles, cyclists and pedestrians. There is the potential for a catastrophic landslip that could prove fatal to anyone in its path.
BANES say this is not a decision they have taken lightly and understand the impact on people's journeys. They say they're considering the impacts on journey plans for public transport, especially in light of the end of half-term. Temporary electronic signs have been put up.
Over the weekend, further investigations will be carried out to capture more information about the topography and geology of the land underground.
Diversions are in place.
Inbound to Bath via A431 to Willsbridge, A4175 towards the Hicks Gate roundabout, A4 Keynsham bypass, towards the Globe roundabout, A36 Lower Bristol Road, across Windsor Bridge Road, rejoin A431 at Newbridge Hill. Outbound vice versa.