Bath: Kelston Road Closure Update
11 April 2014, 12:26 | Updated: 11 April 2014, 12:27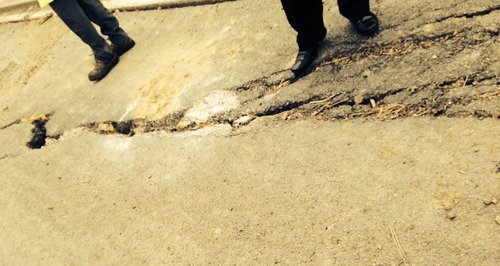 Part of a major commuter road into Bath could still collapse at any time.
Kelvin Packer from Highways at BANES on Kelston Rd which has been partly shut since mid-February and could be for another 6 months.
He's been telling Heart:
'Approximately seven meters below ground we have got a problem with water moving through the lower levels of earth and there is a real possibility that the road could move and collapse at any time.
'The diverson route is quite lengthly and it does cause inconvience for the travelling public and we want to minimise that if there is an option of constructing a road alongside the failed carriageway then we will look to do that as soon as possible.'
For more information you can go to BANES Website.