Bath: New Clues In Murder Of Bath Woman 30 Years On
3 April 2014, 07:00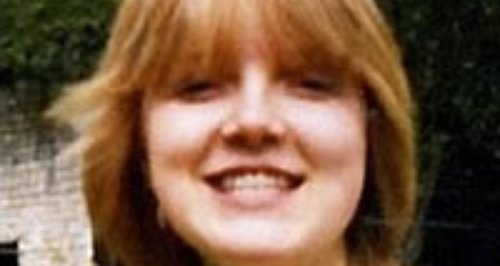 Detectives investigating the murder of the Bath teenager Melanie Road 30 years ago are carrying out a major review of the case to try to identify her killer.
They are contacting hundreds of people across the country and overseas, asking them to provide DNA samples that could provide vital information and lead police to the person responsible.
Detective Inspector Julie Mackay, leading the murder inquiry team, said:
'I am convinced that we are close to finding Melanie's killer and we are determined to do all we can to try to bring this case to a conclusion before the 30-year anniversary of her death.'
Melanie Road was 17 when she died from multiple stab wounds to her chest and back. The A-level student lived with her parents in St Stephens Close, Bath.
On Friday June 8 1984 she went out for the evening with her boyfriend and other friends to the Beau Nash, a nightclub in Kingston Parade, a road which is now part of the new Southgate development.
Melanie left the club 01.30hrs on Saturday June 9, and was last seen alive by her friends a short time later in Broad Street. She had decided to walk home alone, a journey that should have taken between 15 and 20 minutes.
Her body was discovered at 05.30hrs that morning by a milkman close to a block of garages in St Stephens Court, Lansdown, a short distance from her home.
A murder investigation began and during the following months more than 90 people were arrested. To date, nobody has been charged with her murder.
The case has consistently been reviewed and pioneering forensic techniques used which have led to the development of a full DNA profile of the suspected killer.
Det Insp Mackay said:
'We have a full DNA profile of the man we believe is responsible. We are now cross-checking that DNA with that of all people with links with Melanie or who we know were in Bath at the time and may be of interest.
'It is a long and laborious process but I believe Melanie's murderer is within that group.
'As well as using the latest DNA technology, we are appealing for the public to come forward with any information that could help, even after 30 years.
'Five years ago a significant witness contacted police with some important information - and it may be there are other witnesses out there who, for various reasons, have not contacted us but who may now do so.
'My message is, if you have any information, no matter how small or irrelevant you think it might be, to call us. If anyone had concerns about the behaviour of someone at the time, but were unsure for whatever reason about coming forward, please speak to us now.
'Even if the person has since died it could still be possible to eliminate them. All we need is a name.'
Anyone who can help is asked to call the Major Crime Investigation Team on 101 or via Crimestoppers on 0800 555 111 or you can do so online at www.avonandsomerset.police.uk/tellus