Demirsay Murder: £10,000 Reward
1 August 2013, 16:14 | Updated: 2 August 2013, 12:57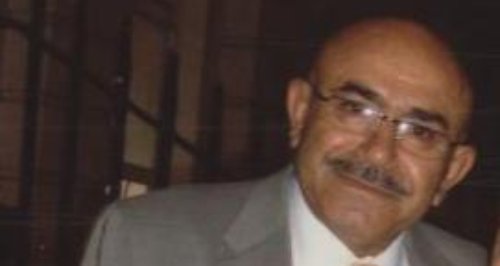 Police have offered a £10,000 reward to catch the killers of a pensioner who was stabbed to death in front of his partner of 20 years.
Turkish-born Sharif Demirsay, 65, died from multiple wounds after being attacked by three robbers in the hallway of their bungalow in Kempston, Bedfordshire.

His 68 year-old partner was hurt as she tried to fight off the men who had got into their home in Vineyard Way when Sharif answered a knock on the door at around 9.30 in the evening of May 14 this year.

He was confronted by three men wearing dark hoodies and armed with knives who forced their way in.

They stabbed him multiple times. As he lay dying in the hallway the attackers demanded money and jewellery form his partner, who was also stabbed and needed surgery.

£1,000 cash and gold jewellery was taken. It included eight bangles of high quality gold, a heavy gold ring, three rings with imitation stones, a pair of drop earrings, two chains and gold earrings with red stones.

Sharif's granddaughter Nina Gill today made an appeal for information at a press conference at Bedfordshire Police headquarters as the reward was put up.

Sharif, who was known to friends and neighbours as Omar, was a former chef and popular in the area.

Nina, a 19 year old student, said: "My grandfather was murdered 2 and a half months ago. It is heart-breaking and distressing that nobody has been caught. He was very popular and lived a quiet life. He was in high spirits and always joking.
He never had problems with anyone. He was well known and friendly."

Police are still searching for the murder weapons - believed to be kitchen knives - that could have been discarded in hedgerows or gardens by the killers as they left the scene. CCTV shows them approaching the house at 9.32. Three minutes later the same men run back the way they came.

Four people have been arrested and bailed by the police. They are aged, 17, 18, 19 and 24.

DCI Tim Redfearn, who is leading the investigation told Heart: "Sharif was a much loved family man who did not have any apparent enemies and in no way deserved to be attacked in his own home.

"Someone out there has vital information which we need to tip the balance in the investigation and the £10,000 reward is the incentive to get that person to come forward."