20 Birds Found Dead In St Neots
26 September 2013, 17:05 | Updated: 26 September 2013, 17:28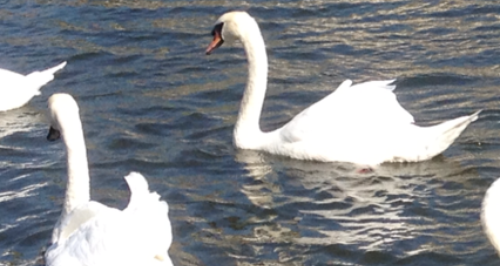 In the last fortnight police have found the bodies of 13 swans and 7 ducks in the Great Ouse in St Neots.
They've been found on the banks of the river running alongside a golf course and residential streets in the area between Paper Mill, Little Paxton, and St Neots Marina.
It's understood there were no visible signs of injury and post-mortem examinations carried out on the birds have so far proved inconclusive.
A Cambridgeshire Police spokesman said officers are keeping an open mind but the most likely explanations are deliberate poisoning or some form of leak into the river.
Dorothy Beeson from the Swan Sanctuary told Heart it could be down to the hot summer we've just had:
"The very high temperatures heat the temperature of the water and then in turn heat the silt and the bacteria in the silt multiplies in the silt and causes loads and loads of problems"