Care Worker Guilty
9 August 2013, 12:01 | Updated: 9 August 2013, 12:08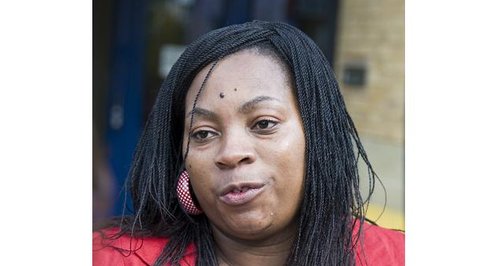 A Bedfordshire care home worker's been found guilty of neglect after an elderly resident was left on the floor for an hour after he collapsed.
Albert Riches, 86, who suffered from dementia and Alzheimer's, was prone to falling after suffering mini strokes and having an operation for a broken leg.
Mr Richies, who has since died, collapsed and called for help, but was ignored by one of the home's night shift workers who tapped his leg and then swept around his body.

After he had been on the floor of the lounge for an hour, the other night shift worker Jackie Ndoro came into the room and fetched a wheelchair. The two care workers pulled him up by the scruff of the neck and "dumped him on a wheelchair," Luton Crown Court was told.

Prosecutor Isabel Delamare said the elderly man was heard to say: "I am sorry." She said the two workers should have used a hoist to lift Mr Riches into the chair, but it was in another room and they could not be bothered to fetch it.

The jury has been told that the police are hunting that care worker who swept around Mr Riches because she did not answer bail.
The other night shift worker, Jackie Ndoro, 38, of Bodmin Road, Luton, (pictured) was on trial accused of neglect of a person who lacks of capacity on the night of 22 June 2011. She was of previous good character.

Judge Barbara Mensah bailed Ndoro for probation to prepare a pre sentence report. The judge told her: "In my view this case crosses the custody threshold. It is a very serious matter. The case of neglect is so serious I have in mind a custodial sentence."

Opening the case, Ms Delamere said that Ndoro and her colleague were under suspicion by the manager of The Limes Home in the High Street, Henlow, Bedfordshire because of concerns he had about their work.

She said the home was owned by Joan Wilkinson and managed by her son Kevin. It has been open for 18 years and houses 23 residents. The two women worked first as agency staff, before being taken on as full time workers on the night shift.

"It became clear to Mr Wilkinson that after the night shift was over the area was not as clean and tidy as it should be. There was a smell of urine and there seemed to be a lack of bedding," said Ms Delamere.

As a result of his concerns, Mr Wilkinson installed a CCTV camera in the lounge to "keep tabs" on what was going on.

The prosecutor went on: "Mr Riches had become prone to falling over following mini strokes. He was elderly and frail and in need of constant care and attention. He lacked capability. He was no longer capable of looking after himself."

The recording showed Mr Riches walking round and round the lounge before falling on the floor. He was heard to say "Help me" and groan. He was unable to right himself . The other woman did nothing to help him and tapped his leg. She swept her broom around him before the women pulled him into the wheelchair.

The prosecutor continued: "The CCTV showed Ndoro sitting down at 1am. She sat in a chair and did some paperwork. Her feet were up and she was sleeping under a blanket between 1am and 5am." She should have been carrying out two hourly checks on the 23 residents, several of whom had dementia.

After he had viewed the secret footage, Mr Wilkinson interviewed Ndoro the next day who said she had only been "resting her eyes."

Both women were dismissed for gross misconduct and the local authority and police were informed.

Giving evidence, Ndoro admitted she fell asleep during her shift, but denied she neglected Mr Riches.

She told the jury one of the behaviour traits of the resident was that he would put himself on the floor. "I knew he was vulnerable but I didn't think he had fallen, I made an assumption that he put himself on the floor and I should not have made that assumption. But I did care that's why I got the wheelchair."

Asked about going to sleep, she said: "I admit I did sleep on the job and that was wrong. I was supposed to do my checks at 4 am and I did not go, I accept that."

She also agreed that records of the night shift made no mention of the resident on the floor, or of her not having done the 4am checks.

But she denied she had "shown a complete disregard for the safety of the residents."

Ndoro is due back for sentence on Friday 6 September 2013.