Three Teenagers Found Guilty Of Kempston Murder
10 April 2014, 12:46 | Updated: 10 April 2014, 13:34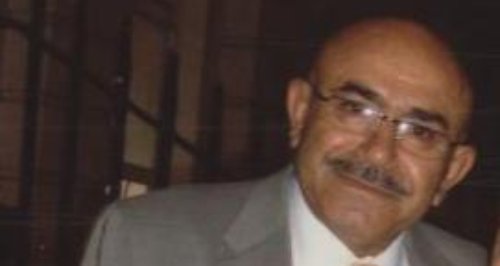 A jury has found three teenagers guilty of stabbing to death a 65 year old man at his home in Kempston.
Sharif Demirsay and his partner Parshini Salhotra were at their home on Vineyard Way on the evening of the 14th May 2013.
Mr Demirsay answered a knock on the door at around 9:30pm when he found a group of young men on his doorstep with hoods up.
They stabbed the couple several times killing Mr Demirsay and injuring 68 year old Ms Salhotra.
They then stole jewellery, cash and a handbag before running away.
Courtney Glynn, 19, Muhammed Rashed, 17 and Hameedur Rahman, 16, all from the Bedford, were today found guilty of his murder.
Travis Dixon Charles, 18, also from the Bedford area, was found not guilty of murder and discharged.
The trial had lasted seven weeks and was overseen by the High Court Judge Lord Justice Singh.
Turkish born Sharif Demirsay had a large family, and his 19 year old granddaughter, Nina Gill, previously told Heart the murder of her grandfather had "a huge impact on the family", especially her grandmother who hasn't been able to return to the bungalow since.
Bedfordshire Police Reaction
It's hard to make any sense of this crime at all," said Det Insp Tim Redfearn, who led the investigation.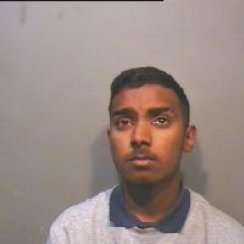 "The needless level of violence used and the ferocity and merciless nature of it for so little gain beggars belief, even for an experienced murder detective.
The killers didn't give either one of the old couple a chance to hand over what money they did have before launching into this appalling attack.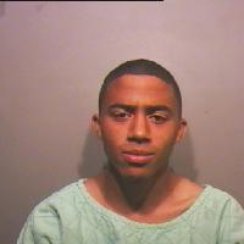 Parshini and Sharif were two kind, much-loved, family-orientated people living quiet lives in a modest home.
Parshini showed the utmost bravery; even as her partner was stabbed in front of her, she tried to fight off the robbers with the first thing that came to hand. She has lost her partner, her home and her peace of mind.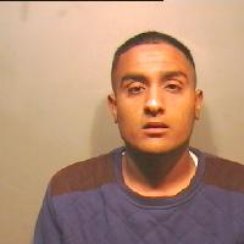 The consequences for the whole of this large family have been utterly devastating.
I am satisfied with the result today and hope it in some way helps Sharif's family move to the next part of their recovery process.
They have been unstinting in the support they have given to Parshini and to the police investigation.
I also want to thank my own team for their commitment, dedication and determination, as well as all the other professionals and members of the community who enabled us to bring Glynn, Rashed and Rahman to justice."
Family Statement
"The past eleven months have been a horrific ordeal for us all.
Ever since the night of the May 14th last year our lives have never been the same, this incident has had a devastating effect on so many lives.
Sherif was originally from Turkey but made England his home some 40 years ago finally moving to Bedford seven years ago with his partner of 20 years Parshini.
He was a loving partner, father and grandfather to his extended family here in the UK, Ireland, Germany, Austria and Turkey and will be deeply missed by so many.
This was an unprovoked attack on an elderly couple who should have been safe in their own home. An innocent man's life was tragically taken and our mum and grandmother are still severely traumatised by what she witnessed and experienced.
Despite the huge loss and all the pain we have endured it is pleasing to know that those responsible for this attack are now behind bars for a very long time.
This would not have been possible had it not been for the hard work and dedication of the Bedfordshire, Cambridgeshire and Hertfordshire Major Crime Unit, The family liaison officers and the prosecution barristers Jane Bickerstaff, Annie Evans and the many others that have helped gain justice for our parents and grandparents.
As a family we have been left with only fond memories of Sherif and the reality of no longer having him with us."