Festival Girl Post-Mortem
31 August 2013, 06:32 | Updated: 2 September 2013, 12:03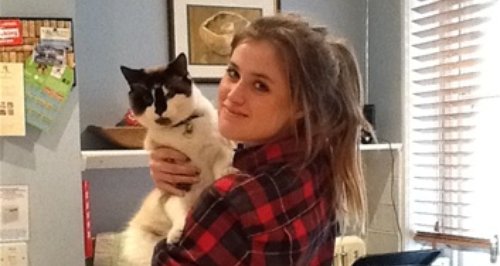 Initial tests to establish why a 17 year-old girl from north Bedfordshire died after returning home from the Reading Festival have proved inconclusive.
Further tests and toxicology reports on the body of Esmé Blore (pictured) from Stevington, Bedford, will now be carried out. These could take up to six weeks.
Esmé died at Northampton General Hospital on Bank Holiday Monday 26 August 2013.
There has been further speculation about Esme's death and the hospitalisation of one of her friends.
Police say they can confirm a second girl was receiving hospital treatment but has now been discharged, and we're told she did not have meningitis. No other details about the second girl are expected to be released.
Northamptonshire and Thames Valley Police have told Heart that along with the Royal Berkshire Hospital and Northampton General Hospitals, they are continuing to work together to establish the circumstances of Esmé's death.
Police have asked people on social networking sites to stop publishing or posting speculation and rumours about Esme's death, as these are proving very upsetting to Esmé's family and friends at what is already an extremely difficult time.
They have once again asked people to stop speculating online.