One-Stop Robbery
6 February 2014, 17:21 | Updated: 6 February 2014, 17:36
Police have released pictures of the injuries a shop worker suffered during a robbery at a convenience store in Bedfordshire.
The woman was attacked at around 8am on Friday 31 January 2014 when a man wearing dark clothing entered the shop on Hillgrounds in Kempston through a back door. The man took cash from the safe.
The 45 year old shop worker suffered face injuries and was taken to Bedford Hospital for treatment.
The man left the shop via the back door and headed towards Kingstop Close, leading to the Hartwell Drive area.
A CCTV image of the man has also been released and DC Emma Langwith from Bedfordshire Police is keen to trace anyone who can identify him.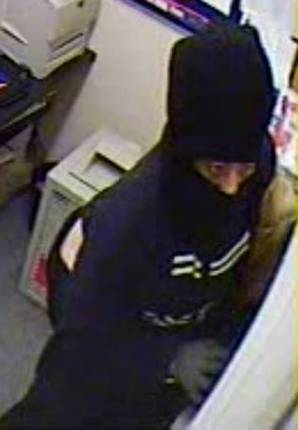 DC Langwith said: "The victim has been extremely brave and is thankfully now recovering from this ordeal. The pictures of her injuries illustrate the violence of the assault she endured and it is hoped that these images will motivate anyone who knows the identity of the man responsible to come forward and assist this investigation.
"Two men have been arrested in connection with this investigation and released on police bail pending further investigation but we still need to identify the man shown in the CCTV image released."
She continued: "This is a busy area of Kempston and I'm sure there were a number of people out and about making their way to work. I would also continue to urge anyone who saw this man in the area to come forward and speak to the police, in confidence."
The man is described as being around 6ft tall and wearing a black woolly hat, with a dark scarf and a dark jacket.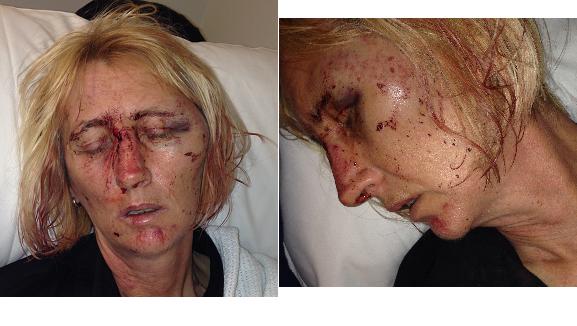 If you have information relating to this crime you can contact DC Langwith, in confidence, on 01234 275351, Bedfordshire Police on 101, or text your message to 07786 200011.
Alternatively, you can contact the independent charity Crimestoppers, anonymously, on 0800 555 111.