Three Jailed For 68 Years For Kempston Murder
11 April 2014, 15:37 | Updated: 11 April 2014, 15:52
Three teenagers have been jailed for a total of 68 years, for murdering a Bedfordshire grandfather in his own home.
65 year old Sharif Demirsay was stabbed to death in his bungalow Kempston last May.
The three boys who attacked him were looking for gold.
The trio from the Bedford area were found guilty at Luton Crown Court yesterday following a seven week trial.
Courtney Glynn was today jailed for 27 years.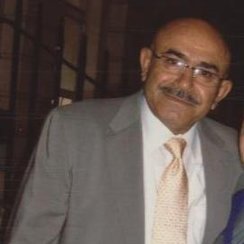 Muhammed Rashed was sentenced to 22 years.
Hameedur Rahman was locked up for 19 years.
Just before the youths were sentenced, a victim impact statement by the widow, Parshini Salhotra, was read out in court in which she said "I made a promise to Sharif when I saw him for the last time, so cold and emotionless, that I would get justice for what happened."
The youths murdered Turkish born Sharif Demirsay to get their hands on the Asian gold worth between £5000 to £6000 that they knew was in the pensioner's bungalow in Kempston near Bedford.
With their faces hidden under their hoodies, they hammered on his door and when he opened it, barged their way in and then stabbed him 11 times.
When Parshini, 69, tried to protect Sharif by striking one of his attackers with her vacuum cleaner pipe, she was stabbed in the arm, so that the blade passed through one side and out the other.
Sharif, who was 65, died from a fatal wound to the heart in front of his partner of more than 20 years.