158 Arrests During Avon And Somerset Police's Summer Drink Drive Campaign
4 July 2014, 14:14 | Updated: 4 July 2014, 14:23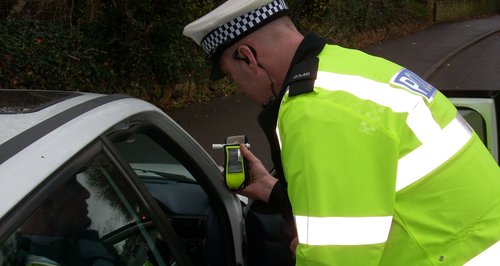 158 people were arrested in June during Avon and Somerset Police's summer drink drive campaign.
This summer the police have been reminding motorists to ensure they are safe and legal to drive the following morning in addition to not driving home after drinking.

The arrest figures for the operation suggest there have been a number of arrests the following morning as well as in the evening or overnight. 131 arrests were made between 7pm and 6am, 7 arrests were made between 6am and 9am and 17 arrests between 9am and 7pm.

Chief Supt Ian Smith said:
"This year we have published figures for the times of day that arrests were made to highlight the fact that some drivers could still be over the limit the following morning and that we carry out stops throughout the day and evening. If you are out in the evening enjoying a few drinks this summer make sure you have arrangements in place for getting home, such as a taxi or a lift with friends, and ensure you leave plenty of time for the alcohol to leave your system if you are driving the next day.

Drinking and driving can lead to collisions and cause serious injury or death and we will look to prosecute anyone found to be over the legal limit. The message is simple, don't drink and drive."

This year's drink drive campaign has also formed part of a range of activities carried out by police in relation to the World Cup. With the late kick off of some matches, officers warned anyone having a few drinks while watching the match to ensure they were aware of how much they had to drink if they were driving the next day.

Chief Supt Ian Smith added:
"Tackling drink/drug driving will continue throughout the summer. Although we run a specific awareness campaign in June, as part of a wider national campaign, the work to prevent drink and drug drivers and help make our roads safer goes on all year round. Driving is a privilege not a right and those that abuse that privilege will be targeted."

160 drivers were arrested for suspected drink driving during last year's summer Operation Tonic campaign.