Roads: Abnormal Load
29 November 2013, 10:24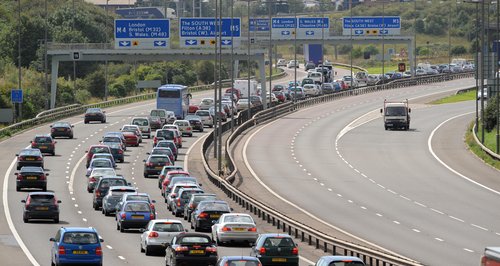 A third abnormal load which was due to travel through from Oxfordshire to Avonmouth last weekend has been rescheduled for this weekend (Saturday November 30th.)
Avon and Somerset are advising motorists of an abnormal load which will be travelling through the area this weekend (November 29 – December 1).

The load, which starts it journey in Oxfordshire will travel through Wiltshire and come into the force area in Bath and North East Somerset, travelling on to South Gloucestershire and finishing in Bristol.

It is the third and final transformer to be transferred from Didcot Power Station to Avonmouth Docks by Allelys Heavy Haulage of Studley. The load will again take up two lanes on motorways and both lanes of single carriageway stretches of road.
The loads are almost 100m long and 5m wide, weigh around 640 tonnes and will travel at an average speed of four miles per hour – walking pace – and more slowly on uphill stretches.

We cannot guarantee the timings outlined below, but the expected schedule is:

• Friday November 29 – due to leave Didcot at about 7pm, taking up both lanes and effectively closing the southbound A34 from Didcot down to its junction with the M4 at Chievely. It is due to reach Membury Services at about 2am on Saturday.

• Saturday November 30 – due to leave Membury Services at approximately 10am, leaving the M4 at J18 (Tormarton) for the A46, arriving at the Tog Hill parking area on the A420 at about 5pm for an overnight stop

• Sunday December 1 – due to leave the Tog Hill parking area between 8-9am. It is due to arrive at Avonmouth at 6pm

On Sunday it will undergo a series of safety checks before leaving at 9am. It will be escorted along the A420 and is expected to arrive at Wick at about 11am. When it reaches the village there will be a delay as steel plates are laid on the road where it passes over two culverts.

The route then takes it to the A4174. When it reaches the Bromley Heath roundabout the road will be closed between there and the M32 junction so that the load can travel on the wrong side of the dual carriageway to avoid a weak bridge.
At the junction with Bristol Road, the load will return to the correct carriageway and continue onto the M32, rejoining the M4 before taking the M5 to Avonmouth.