Avon & Somerset: Drink Drive Figures For December
31 December 2013, 00:05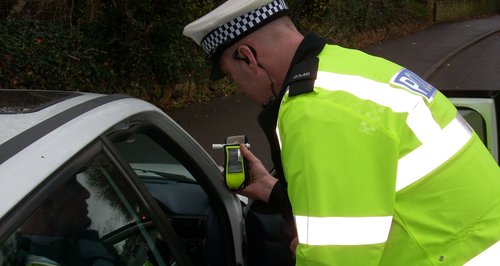 Between December 1st and December 30th there have been 120 arrests for drink/drug driving offences in Avon and Somerset Police force area under Operation Tonic.
In the period December 1-23, there were 93 arrests, followed by four arrests on Christmas Eve. There were a further four arrests on Christmas Day and Boxing Day. Between Friday and Monday a further 13 arrests were made.

Of the 120 arrested since the beginning of the month, 71 have been charged and bailed to appear in court.

Drivers caught driving while under the influence of alcohol or drugs risk a fine of up to £5000, a minimum 12-month driving ban, a criminal record, could end up behind bars and could then find difficulty finding insurance in the future or could lose their job.

In 2011 in Avon and Somerset 231 drivers were arrested for driving while under the influence of alcohol or drugs, while 7000 drivers were arrested nationally.

Last year 136 people were charged during the Operation Tonic anti drink and drugs campaign.

Operation Tonic was launched nationally on December 1 and in Avon and Somerset officers from the roads policing unit have been acting on intelligence to target known "hot-spots," as well as reacting to public information provided on drivers, believed to be driving whilst under the influence of alcohol or drugs.

The operation has this year been targeting motorists who put their own lives and those of people around them at risk by driving while under the influence of drink or drugs. High visibility stop check operations and intelligence-led patrols have formed part of the festive operation.

When vehicles are stopped they are also checked for road worthiness and checks made if they trigger the automatic number plate recognition system. Advice is provided by officers to those drivers who are not over the limit.

The key message to drivers ahead of the New Year festivities remains the same:

Don't drink if you are driving – leave your car at home
If you do intend to go out and drink, walk to the venue, use a taxi, public transport or nominate a non-drinking driver
Remember you could still be over the drink drive limit the following morning
Police are encouraging anyone who has concerns about someone they believe may be drink driving to call 999 or text the word 'drunk' and details to 81819.