Avon & Somerset Police Commissioner Message Following Terror Attacks In Paris
19 January 2015, 17:16 | Updated: 19 January 2015, 17:25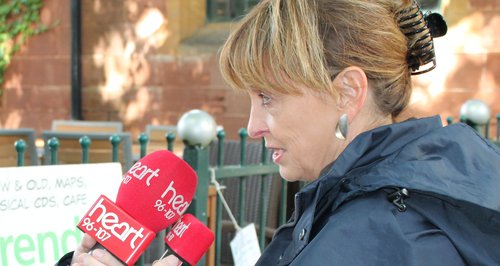 Avon and Somerset's Police and Crime Commissioner Sue Mountstevens has published an open letter to residents following terror related incidents in France and Belgium.
Here is the letter in full:

'This month we've seen events in Europe which have horrified us and which will, in different ways, have affected the communities of Avon and Somerset.
I'm sure that, like me, you'll have watched in disbelief as the dreadful events in Paris unfolded and felt a great sympathy for those people whose lives have been left devastated by the dreadful attacks. The aftershocks of these events will be felt in our communities just as they will be around the world.
In Europe, the frontline of defence was the police service – both in Paris and more recently in the anti-terror raids in Belgium. Just as it is on the continent, police officers and staff in the UK are working tirelessly to keep us safe. Every day police officers come into work not knowing what to expect, but knowing that there may come a time when they have to run towards danger whilst the rest of us run away. It's a timely reminder of the role the police play in our society. I'm very proud of the police service we have in Avon and Somerset and the commitment, selflessness and sense of duty shown every day by police officers, staff, cadets and volunteers. They deserve our full support – they certainly have mine.
Other communities will also have been left feeling unsettled by these events and they too deserve our support. Jewish communities will have watched events in Paris and will no doubt be left feeling concerned. Such a reaction is completely natural and nationally the police service is liaising with Jewish community leaders to address their concerns. It's important of course that this is mirrored locally within Avon and Somerset and we'll make sure it is.
Equally, Muslim communities may be feeling vulnerable from reprisals to the attacks or people seeking to create disharmony within our society. Muslims have condemned these attacks and are clear that the teachings of their religion do not justify the actions of the terrorists in Paris. They deserve our support and protection too.
We are lucky to have a diverse, multi-cultural community in Avon and Somerset and we should cherish, protect and celebrate what we have. As the local Police and Crime Commissioner I'm proud to represent the area and give our communities a voice in local policing. I'm determined that all our communities feel supported at what might be a difficult time for people and I know Avon and Somerset Police are equally committed to this. There is nothing to suggest a particular threat in our area but we'll continue to speak to local communities, and the Constabulary will put appropriate plans in place, to make sure our communities are safe and feel safe. It's your police service and they're here to serve you.'
Sue Mountstevens