Avon & Somerset Police: New Way Of Reporting Crime
Avon and Somerset Police's new online package goes live today, expanding the services offered to victims and other members of the public.
The new services include a new website which will make it easier and quicker to report non-urgent crime online, and will be smooth and easy to navigate for users on mobile devices like phones and tablets.
Visitors to the new site will also be able to easily access information and advice along with news stories and information about their local police teams, events in their area, local priorities and how to contact their local officers, as well as links to our social media channels.
Victims are at the heart of the new package, thanks to TrackMyCrime, a ground-breaking online service that sets Avon and Somerset Police ahead in victim care and support.
TrackMyCrime keeps victims up to date with the progress of the investigation into the crime, with notifications via email and/or text alerting them to a message which they can securely access at a time and in a way that suits them.
The new website and TrackMyCrime were built in-house.
Scott Fulton, Head of eServices at Avon and Somerset Police, said:
The launch of our new online offering shows that we are a forward-looking police force that is embracing new technology, making it easier for the public to access our services and enabling officers to work smarter.
'The new website has been tested by 50 members of the public and research shows people are now able to find what they're looking twice as fast as they could before.
'TrackMyCrime has been running since 2010 and we've updated the service to make it even easier for victims to contact the officer investigating their crime. The interface is simpler and it's easier to use from a mobile or tablet device.
'This week's launch is just the start of the journey for us – we genuinely want to hear what you think about the new website and would invite feedback so that we can continue to improve, develop and evolve.'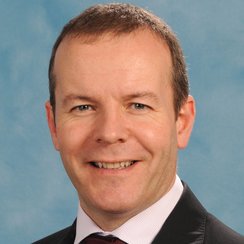 Chief Constable Nick Gargan said:
'Our online services are exciting developments in how the police use technology and give the public more choice.
'TrackMyCrime puts the victim first. That's our vision – putting the public at the heart of everything we do.'
Police and Crime Commissioner Sue Mountstevens said:
'TrackMyCrime is not only a really great idea but is an important development in supporting victims.
'Every victim's story will be different and therefore it is crucial each person that contacts the police receives tailored support to help put them back in control.
'Being able to access and track how your case is progressing online is also a positive step in making police services more accessible to victims and local people.'
Visit the new website www.avonandsomerset.police.uk
Justine used TrackMyCrime after she was a victim of crime. She said:
'I received regular updates from the police, it was great to know how things were progressing.'
Justine found TrackMyCrime kept her informed.
She said:
'I had a few wobbly moments during the investigation but being able to look online and actually track my crime made me feel a lot more secure.'