Bristol: BCFC Sack Head Coach Sean O'Driscoll
28 November 2013, 10:19 | Updated: 28 November 2013, 10:25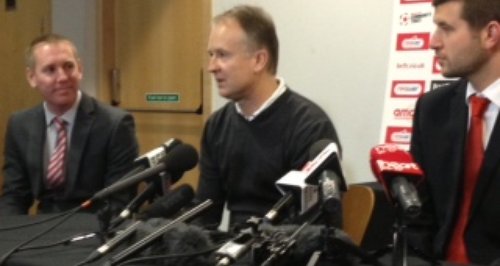 Bristol City Football Club have decided to part company with head coach Sean O'Driscoll with immediate effect.
The 56-year-old leaves Ashton Gate with the team currently 22nd in the Sky Bet League One table, with just two wins in 18 matches this season. He had been in charge for ten months.
In an e-mail to supporters revealing the news, the club's vice chairman Jon Lansdown writes:
"We have given the situation as much time as we could to improve but have become increasingly concerned about the club's league position and have decided that a change of head coach will give the club the best possible chance of improving this.
The league table does not lie. We are currently in the relegation zone and have been there for most of the season. This is not acceptable and the board feels that it needs to take action to try and rectify this; we need to move to ensure that results on the pitch keep up with progress off the pitch.
It is vital that we now look to appoint a head coach who buys into our strategy and can help us to continue to grow and develop it successfully. This, of course, includes results on the pitch.
This is an important decision and one which we will take careful consideration and diligence in making."
John Pemberton will take charge of the first team for Saturday's visit to Preston North End.