Bristol: Abusers Target Children Online
14 March 2014, 05:00 | Updated: 14 March 2014, 15:16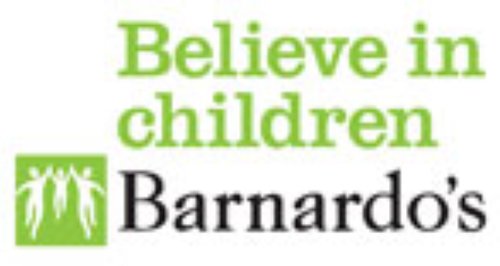 A Bristol project is supporting the launch of a hard-hitting television advert highlighting child sexual exploitation, as new research reveals how children are being targeted online through social websites.
Bristol BASE (Barnardo's Against Sexual Exploitation) is warning parents to be alert to the tell-tale signs that their children may be vulnerable to abuse.
The new campaign comes as the charity reveals it has seen a huge increase in the numbers of young people needing support. The Bristol project worked with 112 victims of abuse from April 2011 to March 2012, but this jumped to 145 from April 2012 to March 2013 - an increase of almost 30 per cent. The youngest was just 12 years old.
During September last year, technology was used in the exploitation of almost 60 per cent of victims.
Young people say they have been targeted online through a variety of mediums including: Social networks such as Facebook, instant messaging apps like BlackBerry messenger, dating apps, photo-sharing apps such as Snapchat and online gaming.
These findings serve as a reminder of the importance of parents being aware of the signs of child sexual exploitation.
Barnardo's has identified the top three signs that parents should watch out for, which include changes in behaviour including regular episodes of staying out late or not returning, unexplained gifts or possessions such as expensive new smartphones, and being aware of the extent of a child's online life and how they use technology.
Barnardo's is urging parents to ask their children how much they know about the people they chat with online and if they feel safe with them, and if any of their friends have ever bought them a gift without explanation.
Parents should also ask their children if anyone has ever asked them to do something which made them feel uncomfortable and would they talk to their parents if this happened?
You can see the new TV campaign advert here.
Duncan Stanway, Barnardo's assistant director, said: ''The inherent vulnerabilities and curiosity of teenage children means they can often unwittingly find themselves in situations where they are at risk of being sexually exploited.
''We want all parents to feel comfortable talking to their children about this difficult subject so that they can stay safe online and in their daily lives while still having the freedom to explore as they grow up.
''Only by knowing what to look for will we be able to protect children from abuse and help more victims to come forward and the support they need.''
Bristol BASE is located within an anonymous city centre building which protects the privacy of the children and young people seeking help inside. Staff support those at risk of, or experiencing, sexual exploitation. This includes those running away from home.
BASE features an informal lounge, a kitchen and washing facilities, as well as access to sexual health and mental health services. Positive outcomes include increased personal safety, improved sexual health and fewer episodes of going missing.
Last year the service cost £210,000, of which £130,000 was provided by Barnardo's and £80,000 by Bristol City Council.
Duncan added: ''Bristol BASE supports some of society's most vulnerable and isolated children.
"Staff take the time to understand young people who are often struggling to make sense of their situations, offering a safe haven when they are most alone and at risk."