Bristol: Bijan Ebrahimi Murder
28 November 2013, 08:43 | Updated: 28 November 2013, 08:49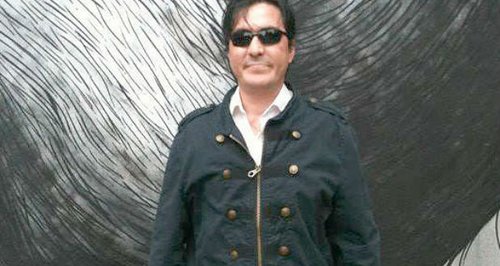 Two men are due to be sentenced for their part in the death of a Bristol man who was beaten and set on fire outside his home.
Bijan Ebrahimi was attacked in Brislington in July, after being wrongly accused by locals of being a pedophile.
24 year old Lee James pleaded guilty to his murder at a previous hearing, Stephen Norley, who's also 24, has admitting assisting an offender.
Avon & Somerset Police are currently being investigated by the Independent Police Complaints Commission over their contact with Mr Ebrahimi before his death.
In a statement Sue Mountstevens, Avon and Somerset's police and crime commissioner, said: ''I would like to express my deepest sympathy to the family and friends of Mr Ebrahimi.
''The pain of losing a loved one is unimaginable and my heartfelt thoughts go out to them. ''The tragic murder of Mr Ebrahimi has shocked and saddened me and I have critical questions for the police and other agencies about the events leading up to Mr Ebrahimi's death.
''While I am not going to draw any conclusions before the Independent Police Complaints Commission (IPCC) investigation and any other reviews are complete I am determined to look publicly at what could or should have been done differently.
''I will be holding a public meeting involving the police, Bristol City Council and any other organisations involved so that questions can be asked and any lessons learnt in order to prevent anything like this from happening again.
''Along with the mayor of Bristol, George Ferguson I believe Bristol is a friendly, tolerant city and the two men sentenced today do not represent the wider community or its attitudes.
''This abominable behaviour will not be tolerated in Bristol or indeed the whole of Avon and Somerset.''