Bristol: Men Convicted Of Murder And Manslaughter
11 December 2013, 17:09 | Updated: 11 December 2013, 17:12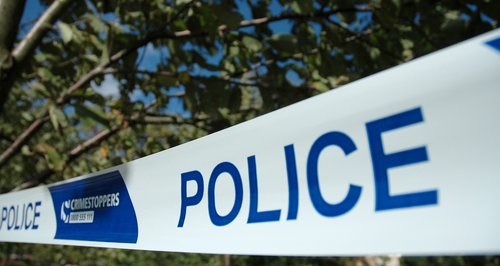 Two men have been found guilty of the murder and manslaughter of teenager Jake Milton.
17 year old Jake Milton, was in Cossington Road, Bristol with some friends on Friday June 14, 2013, when he was stabbed several times. He was taken to Frenchay Hospital but died from his injuries.
An investigation was launched by the Major Crime Investigation Team (MCIT) and two men were arrested on suspicion of murder.
Following a trial at Bristol Crown Court Lewis Talbot, 18, has today been found guilty of murder and Nathan Warburton, 20, has been found guilty of manslaughter.
Detective Chief Inspector Gareth Bevan from the MCIT said: "We are extremely pleased with the outcome today which has resulted in the conviction of Lewis Talbot and Nathan Warburton.
"The death of Jake Milton was the result of murder and manslaughter. He was the victim of a vicious series of stabbings.
"However what is clear from the trial that his death resulted from a background of issues between young people which resulted in the tragic death of one of them.
"Few could have predicted the outcome of the showdown late that evening on Friday June 14 when Jake confronted Talbot and Warburton, who were both armed with knives and used them. There was a fight and Jake was stabbed, the wounds proving fatal.
"We hope now with the conclusion of this trial some closure can be provided for Jake's family after an extremely traumatic period in their lives."
Nicholas Milton and Tracey Grant, Jake's parents, said: "Both of us have sat in on the trial since it started. It was unbelievably hard to have to listen to the evidence of how Jake died. No parent should have to go through this.
"We have much admiration for the young people that came forward to assist with the police investigation and to give evidence at court. We recognise the pressure that they must have felt under.
"To carry a knife in public carries with it the inevitable consequences that one day you will use it and someone else will get severely hurt or ultimately die. You will have no credibility amongst your peers and most certainly no respect.
"Though nothing will bring Jake back; this verdict must send a strong message to all young people that carrying knives is not acceptable, and that you will be punished severely.
"Our advice to young people who would consider carrying a knife is this, look at the far reaching impact that this and other similar cases has had on the families of all concerned, then think again.
"There has been no sense of smug satisfaction in this verdict. We would rather have Jake still here amongst us and enjoy a family Christmas together, but that has been needlessly and senselessly taken away from us."