Bristol: New Look Air Ambulance Takes To The Skies
5 January 2015, 14:31 | Updated: 5 January 2015, 14:39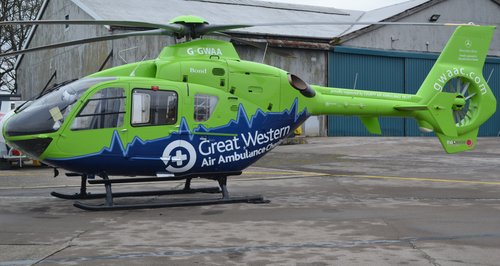 The Great Western Air Ambulance Charity helicopter has been given a make over to start the new year.
The Eurocopter135 arrived at it's base in Filton in October, after a fundraising campaign to raise the £250,000 needed to secure the lease for six months.
It replaces the old red and yellow Bolkow aircraft.
Now it's back in service and has been returned to the green and blue colours, ensuring it will be easily spotted across the region.
The EC 135 includes an extra seat, meaning that if a child is airlifted we are now able take a parent with them and allows the team to train new paramedics and doctors.
The new helicopter can also land on the BRI and Gloucestershire Royal helipads, something the old helicopter could not do.