Bristol: Nick Clegg Meets
6 December 2013, 14:51 | Updated: 6 December 2013, 17:07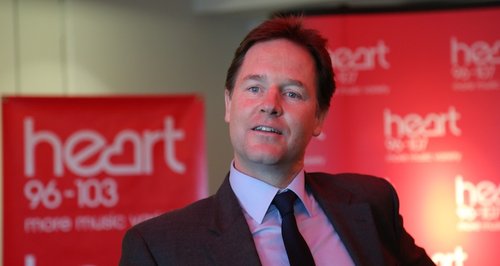 Deputy Prime Minister Nick Clegg has taken part in a question and answer session on a visit to Bristol.
The leader of the Liberal Democrats faced questions from an audience at the M Shed, tackling issues on everything from immigration and nuclear power, to tuition fees and free school meals.
Tune into Heart Breakfast on Monday to find out how well Nick Clegg knows the West Country!