Bristol: Remembrance Day Parade
7 November 2014, 15:16 | Updated: 7 November 2014, 15:46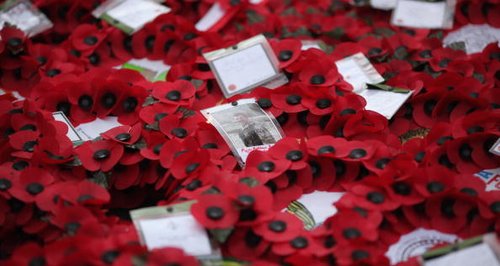 Several Bristol city centre roads will be closed on Sunday for the annual Remembrance Day Parade and Service.
Members of the Royal British Legion, serving forces personnel and local cadet groups will parade from College Green to the Cenotaph for the remembrance service. Following the service they will parade back to College Green.
Road closures will be in force from 9.00am to 12.00pm for the parade and service. Alternative routes will be signposted for traffic during between these times.
Traffic will be held for a short time outside the Rupert Street car park at 11.15am to 11.30am as the parade marches back to College Green after the service at the Cenotaph.
Road closures for the Remembrance Service and Parade:
Anchor Road from its junction with Canons Road to its junction with Canons Way
Baldwin Street from its junction with Broad Quay to its junction with Marsh Street
Broad Quay from its junction with Colston Avenue (eastern section) to its junction with Marsh Street/Prince Street
Canons Road from its junction with Anchor Road to its junction with College Green/St Augustine's Parade
College Green from its junction with Park Street to its junction with St Augustine's Parade
Colston Avenue (eastern section) - from its junction with Rupert Street to its junction with Broad Quay
Colston Avenue (western section) - from its junction with St Augustine's Parade to its junction with St John's Bridge
Colston Street from its junction with Pipe Lane to its junction with St Augustine's Parade
Denmark Street from its junction with Gaunt's Lane to its junction with St Augustine's Parade
Park Street from its junction with College Green to its junction with St George's Road
Rupert Street from its junction with St John's Bridge to its junction with Colston Avenue (eastern section)
St Augustine's Parade from its junction with College Green to its junction with Colston Avenue
St Augustine's Place from its junction with St Augustine's Parade to its junction with Colston Street
Orchard Avenue from its junction with Frogmore Street to its junction with Orchard Street