Bristol: CCTV Image Released In Rape Investigation
28 January 2014, 16:44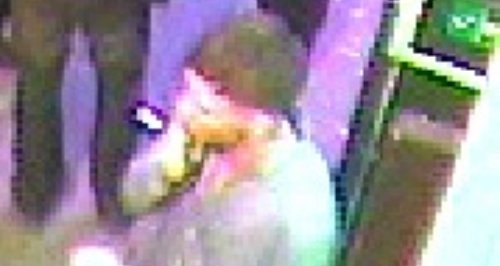 Police are releasing an image of a man they are trying to identify as part of a rape investigation.
A 19-year-old man had been out with friends in Bristol city centre for a birthday celebration on Saturday 5 January 2013, ending up at the OMG nightclub in Frogmore Street.

At just after 3am on Sunday 6 January, the victim left the nightclub and walked off with a man. He was taken to an unknown residential address, where he was raped. Det Con Jo Wright, of the Operation Bluestone team, said:
"This is a complex and sensitive case and although the victim reported the incident the following day, it was several months before he felt able to give us a full account of what happened to him. He is being supported in the same way we support all victims of rape and will continue to be given all the support and help he needs.
We have identified the victim leaving the OMG nightclub at around 3.10am on Sunday 6 February 2013, walking slightly behind two men. He waits as one of the men says goodbye to his friends before they walk off together towards Park Street.
The victim is not from Bristol and is unfamiliar with the city, so he was unable to identify the property he was taken too. Despite making a number of enquiries we have not yet been able to identify the scene of the offence.

The man we would like the public to help us identify is white, with short dark hair. He was wearing a blue shirt, dark trousers and white shoes/trainers. The victim remembers him as having a Bristolian accent."

If you can help identify the man or have information which could assist the investigation team, please call Det Con Jo Wright, of Operation Bluestone, on 101.