Men Found Guilty Of Child Sexual Exploitation In Bristol
27 November 2014, 13:03 | Updated: 27 November 2014, 13:28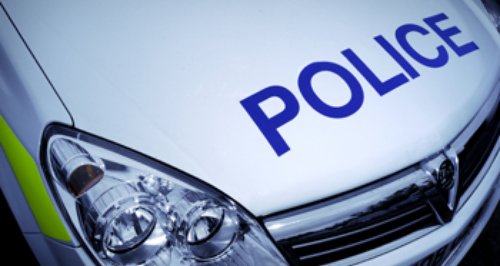 Thirteen Somali men have been convicted of running an inner city sex ring in Bristol that involved the abuse, rape and prostitution of teenage British girls.
Victims as young as 13 were preyed upon, sexually abused and passed around the men's friends for money in the city.
Avon and Somerset Police uncovered a two-year catalogue of abuse against 10 girls during their investigation into the Somali men, codenamed Operation Brooke. A total of 14 men were convicted of charges including rape, sexual activity with a child, facilitating child prostitution, trafficking, paying for the sexual services of a child and drug offences.

Defendants were tried in two separate trials at Bristol Crown Court this year, with eight jailed for between 18 months and 13 years following the first this summer. The remaining seven, convicted by a jury on Wednesday 26th November, will be sentenced at the court tomorrow.
An investigation into 17 defendants was launched after police received information about three rapes of a 13-year-old girl in a Premier Inn hotel room. Officers uncovered a two-year catalogue of abuse against British girls by Somali men in Bristol which started in 2011.
The intelligence-led investigation was assisted by members of the Somali community and vulnerable victims, who showed "remarkable courage'' coming forward to police.

Detective Inspector Gary Stephens, who led the investigation, said:
"They were aged between 13 and 17 at the time of the offences. Not all the victims knew each other but some had heard of each other. Some of the victims were being 'passed around' by the defendants and taken to venues specifically to be sexually exploited, sometimes for money.''

Chief Superintendent Julian Moss, head of Avon and Somerset Police's CID department, said the 10 victims are all now being supported by specialist teams in Bristol:
"I'd like to stress how important it is to remember that such vulnerable victims often don't realise they're being abused and don't recognise the signs of abuse. Some of the victims in the second trial believed they were in 'relationships' with the defendants, adding to the complexity of their vulnerability. The victims showed remarkable courage in giving evidence at this trial.''

The second trial featured six victims, one who was a witness in proceedings, who were abused at a number of locations across Bristol.

Evidence gathered by officers included phone, computer and social media, such as Facebook exchanges and text messages, and CCTV footage.
A judge questioned the wisdom of social workers placing a vulnerable teenage girl alone a flat and left almost unsupervised in inner city Bristol - leading to her being raped and prostituted by Somali drug dealers. Judge Michael Roach spoke out at the end of a two-month trial after hearing how the 16-year-old girl was living alone in the flat off Stapleton Road in Easton with just two hours of supervision a day from care workers.
The local authority which placed the vulnerable 16-year-old girl in the flat in inner-city Bristol has launched an independent investigation into what went wrong. The serious case review will look at how the teenager fell victim to the Somali drug dealers she met on the Stapleton Road, even though staff and social workers had "very real concerns'' about her.

The teenager had been ordered by a court to live outside her home area after getting into trouble with the police and at short notice was voluntarily placed in "supported living accommodation'' off Stapleton Road, in the Easton area of Bristol.

The first Operation Brooke trial heard how the girl received just two hours of contact a day by care workers and she quickly fell victim to the Somali drug dealers she met on the Stapleton Road.

The council, which cannot be identified for fear of identifying the girl, said its social workers and staff from the company did have "very real concerns'' about her within a few weeks of her moving to the flat and tried to "persuade'' her to leave.

"She refused to do this,'' a council spokesman said:

"The victim was under a Section 20 care order, also known as 'voluntary accommodation', and the council was not able to force her to leave. She was there voluntarily, and the concern was that she would disengage completely and refuse to see professional staff at all in future, or worse still, go missing.''

The local authority said it had commissioned an independent serious case review to help answer questions about the teenager's care.
The Bristol Somali Forum have given us this statement:
'The community is deeply shocked and shaken by the outcome of this case. They are unforgivable acts of cruelty against the most vulnerable members of our community. Our deepest sympathies go out to the victims and their families who must be experiencing extreme trauma and pain.
The Muslim communities in Bristol would like to make it absolutely clear we wholeheartedly condemn these dreadful evil acts. It is right and appropriate that those responsible, and found guilty through our judiciary process are punished to the fullest extent of the law, regardless of who they are.
The grooming of children, and child abuse are crimes, which impact on all sections of our society, irrespective of class, colour, faith or race. It is therefore everyone's duty to ensure we protect the most vulnerable members of our community and work with the appropriate authorities to identify anyone at risk of falling victim to these appalling crimes. Thank you. '