Bristol: Domestic Abuse Helpline
23 December 2013, 06:00 | Updated: 2 January 2014, 14:55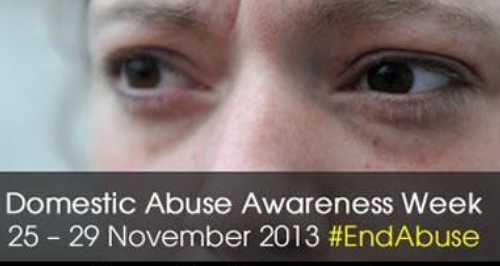 Our Police and Charities in the West Country are committed to helping those experiencing domestic abuse and through the campaign we
Domestic violence and abuse is never a comfortable subject.
South Gloucestershire Partnership Against Domestic Abuse is committed to helping those experiencing domestic abuse and through the campaign we are urging anyone who is suffering or those who may suspect someone else is suffering from domestic abuse to speak out and get support from an appropriate agency.
DCI Carolyn Belafonte of Avon and Somerset Police said:
'At this time of year there is often more drinking and more stress on families and this can lead to the types of scenarios when violence and abuse are more likely to occur.
'We want anyone suffering abuse to have a Christmas and New Year they can look forward to, instead of fearing that things could flare up at any moment.
'We hope people will feel they can pick up the phone and speak to us, or the independent domestic abuse freephone service, and seek help if they are suffering this Christmas.

'We also want to send a strong message to perpetrators that if you commit an offence we will take action. There is no excuse for domestic abuse.'
To contact the police call 101 or in an emergency dial 999. Alternatively, call the independent domestic abuse freephone helpline on 0800 69 49 999.
There are a number of specialist agencies you can contact for confidential support and guidance or speak to someone you're already working with e.g. Housing Officer, GP, Health Visitor, Social Worker:
Police - In an emergency do not be afraid to contact 999.
If it is not an emergency call 101 to get advice and support from domestic abuse specialists request to speak to the Public Protection Unit.
Survive - a friendly, locally based agency run by women who care deeply about helping those who are in an abusive relationship. Survive can provide refuge accommodation, emotional and practical support.
Open: Monday to Friday, 9am-4pm
Tel: 0117 961 2999
Website: www.survivedv.org.uk
Email: info@survivedv.org.uk
Next Link Domestic Abuse Services - a local specialist domestic abuse agency offering refuge accommodation and support and advice to women experiencing domestic abuse. They also offer a dedicated service to women from Black and Ethnic Minority communities.
Open: Mon - Fri 9am-5pm
Tel: 0117 925 0680
Email: enquiries@nextlinkhousing.co.uk
Website: www.nextlinkhousing.co.uk
Victim Support - a national charity giving free and confidential help to victims of crime, witnesses, their family, friends and anyone else affected.
Tel: 0845 456 6099
Website: www.victimsupport.org.uk
Domestic Abuse Freephone Support Line - providing details and redirection to local Avon & Somerset services for victims of domestic abuse, their family and friends.
Tel: 0800 69 49 999
Women's Aid - a national organisation dedicated to combating domestic violence.
Open: Operate a 24hr helpline
Tel: 0808 2000 247.
Website: www.womensaid.org.uk
Men's Advice Line England - a confidential line offering support and advice for men in abusive relationships by giving them a chance to talk about their experiences, providing emotional support and offering practical advice.
Open: Monday - Wednesday 10am - 1pm and 2pm-5pm.
Tel: 0808 801 0327
Website: www.mensadviceline.org.uk
Gemini project, Weston-Super-Mare - safe, emergency accommodation and support for women and men experiencing domestic abuse, including a helpline and support group.
Tel: 0870 066 4233
Broken rainbow - the only UK LGBT domestic violence helpline, staffed by highly trained workers and volunteers. They can provide active listening, signposting, referrals and advice.
Open: Mon 2pm-8pm, Weds 10am-1pm and Thurs 2pm-8pm.
Tel: 0300 999 5428
Website: www.brokenrainbow.org.uk
Respect - information and advice for perpetrators of domestic violence/abuse to help stop their abusive or violent behaviour. An interpretation service is available if English is not your first language.
Tel: 0845 122 8609
Text: 07924 818 326
Website: www.respect.uk.net
One Space – a specialist website that can offer support and advice for any parent surviving domestic abuse with support services including ask the expert and online discussion forums.
Website: www.onespace.org.uk