Downend: Woman Attacked On Night Out
25 July 2014, 11:10 | Updated: 25 July 2014, 11:13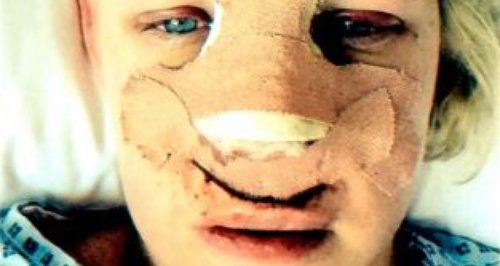 Police have released images of an assault victim's facial injuries in a bid to find the people involved in the attack.
The victim, 28-year-old Sasha Jenkins, was walking with a friend along Victoria Street in Staple Hill at about 12.45am on Saturday 5 July, after leaving the White Swan pub in Downend.
Two young men walked towards Sasha and as they approached, one of them is believed to have punched her in the face.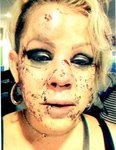 Sasha was knocked unconscious and she was taken to Southmead Hospital with severe facial injuries.
Investigating officer Det Con Clare Chipping said: ''Sasha wants to release these photos of her before and after the attack to show the horrific nature of the injuries she suffered.
''She's had to endure a painful operation and will need further treatment in the days and weeks ahead.
''At the moment she's taking time off from her job as a carer because she's had to wear a protective mask as part of her treatment.
''We don't have a description of the two men who approached Sasha other than that they were young men.
''We have carried out a number of enquiries already and now want to issue an appeal for anyone who witnessed this incident to come forward.
''I am convinced there will be people who know who is responsible and I would urge them to put aside any misguided loyalty and contact us.''
If you can help, please call Det Con Clare Chipping via the 24-hour Police Enquiry Centre on 101, quoting reference 67836/14. A 31-year-old man has been arrested in connection with this incident and he is on bail until 24 August