Bristol: EFit Released After Man Sexually Assaulted
20 November 2013, 15:32 | Updated: 20 November 2013, 16:20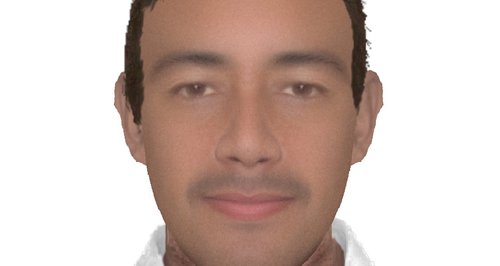 Detectives investigating a sexual assault in Bristol are releasing a computer-generated image of a person they believe might have information about the incident.
In the early hours of Thursday 7th November a man was sexually assaulted in Bristol city centre. Between 3am and 4am the victim was on his way to a friend's house following a night out in the centre when he was assaulted in the area of Queen Square.

Police say:
'The assault is being investigated and detectives have obtained the image of someone who could assist the investigation. We are asking this man, or anyone who recognises the person, to contact us straight away. Our enquiries continue and we are still appealing for help identifying the men responsible. We would also like to speak to three men in the area at the time who are described as:

• European male with short brown hair 5'10", stocky build, clean shaven, wearing a white shirt black trousers and black shoes in his late 30's.

• White male tanned skin, 5'10" blonde / off blonde hair, late 30's wearing white shirt and black trousers.

• White male 5', 30's wearing white shirt and black trousers.'

Investigating the incident, Detective Constable Aileen Reilly said:
"We are releasing this image in a bid to identify the person and I am asking the Bristol community to take a few seconds to look at the image and ask themselves if they recognise the person. He might have important information which could help us with our investigation so if you recognise him please do get in touch."

Anyone who recognises the image or the descriptions of the men should contact Avon and Somerset Police on 101 and ask to speak to the Operation Bluestone team. Alternatively, phone the independent charity Crimestoppers on 0800 555111. They never ask your name or trace your call.