Horfield: Man Jailed For Exposing Himself To Children
15 January 2014, 14:17 | Updated: 15 January 2014, 14:20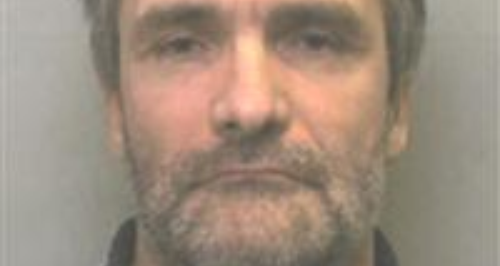 A man who exposed himself to two twelve-year-old girls in a playground in Horfield has been jailed for five years.
Registered sex offender John Clements, aged 46 and from Exeter, pleaded guilty to indecent exposure and breaching the terms of his Sexual Offences Prevention Order (SOPO) at Bristol Crown Court in November 2013.
He was sentenced yesterday, January 14 at Exeter Crown Court, for which he received sentences of one and half years and three and half years respectively. The sentences will run consecutively.
The SOPO prohibits Clements from entering any park or children's play area and states that he must wear at least one item of clothing over his underwear and that this clothing must remain intact.
In March 2013, two twelve-year-old girls were in the play area on Horfield Common following a swimming session at Horfield Leisure Centre. Clements, who had driven up from Exeter, approached them and asked them for the time. He then opened his jacket and exposed himself through a hole which he'd cut into the crotch of his trousers. The girls walked away and went back to the Leisure Centre, where they told one of their fathers what had happened.
Whilst investigating the case, officers from our Public Protection Unit (PPU) received intelligence from Devon and Cornwall Police which stated that John Clements was a high risk registered sex offender who they believed may travel to the Avon and Somerset force area.
The details provided about the nature of his offences led officers to believe he was the man who had committed this offence and he was subsequently arrested at his home in Exeter in April 2013.
Clements initially denied being in the area, which we were able to disprove as his car had been picked up by an automatic number plate recognition (ANPR) camera. He also claimed he'd been in B&Q at Cribbs Causeway looking for a light fitting at the time of offence, which officers were also able to disprove through CCTV evidence.
Detective Constable Katherine Davis from Avon and Somerset's PPU team said: "This sentence ensures that the public are protected from a dangerous and persistent sex offender. "I'd like to thank the two victims in this case for their bravery and their families, for their support in both the police investigation and court proceedings."