Increase In Calls To West Based Sexual Abuse Charity
5 August 2014, 12:31 | Updated: 5 August 2014, 13:05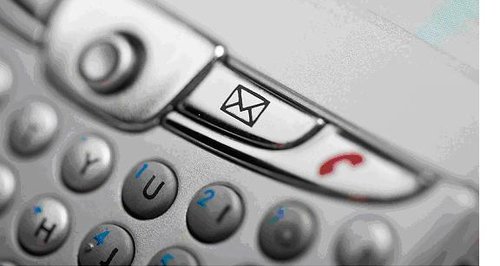 A South West-based rape and sexual abuse support charity has received a dramatic increase in the numbers of calls to its helpline since the abuse cases involving Jimmy Savile and Rolf Harris hit the headlines.
The number of calls and emails to Bristol based SARSAS (Somerset and Avon Rape and Sexual Abuse Support), which listens to, believes and supports women and girls affected by sexual abuse, has increased four-fold over the last six months.

Charity director Rowan Miller says many survivors of historic abuse have been motivated to come forward and speak after the sexual abuse crimes of celebrities like Savile and Harris came to light. She said:
"Since November 2013, we have seen the number of calls to our helpline go up by around 400 per cent, which is really startling.
The coverage of Savile and Harris' crimes has given many the strength to come forward and speak about their experience of rape or sexual abuse, even if it happened many years ago. For some women, it has helped dispel the fear that nobody will listen to or believe them, leading them to call us and speak up to get the support they need."

SARSAS offers a specialist support service for women and girls across Bristol, Bath, Somerset and South Gloucestershire who have experienced any form of sexual violence, at any point in their lives.

All calls to SARSAS are confidential and anonymous, though the charity asks survivors when the incident occurred and statistics show more than 80 per cent of the calls relate to 'historic' abuse – which is defined as abuse which took place more than 12 months ago.

The figures come as the charity launches a campaign called 'It's Never Too Late to Talk' which aims to encourage more survivors of rape and sexual abuse to come forward regardless of how long ago they were abused.

Rowan said:
"We have launched this campaign because too many women and girls never tell anyone about the abuse they suffer, and many feel that, if their experience happened a long time ago, it's too late to seek support. We are glad to have been able to help more women and girls since high profile cases have been highlighted, but we can do more.
We understand the long-lasting impacts of sexual violence and how incredibly difficult it can be to talk about it or seek support. Nobody should suffer in silence and we want women to know help is available.
Whether it happened 50 years ago, 10 years ago, one year ago or yesterday we will always take it seriously, listen to you and believe you."

It is currently estimated that up to 40 per cent of people who are sexually abused never tell anyone.

Chief Superintendent of Avon and Somerset Police Sarah Crew said:
"We take rape and sexual abuse seriously and these offences are always investigated thoroughly regardless of when they happened and when someone comes forward. We have committed and expert investigators who are skilled at helping victims of rape and sexual abuse see justice done, however long the wait."

Visit www.sarsas.org.uk or for confidential support call 0808 8010456 or email support@sarsas.org.uk