Keynsham: Firearms Officers Acted 'Proportionately'
18 June 2014, 11:28 | Updated: 18 June 2014, 12:21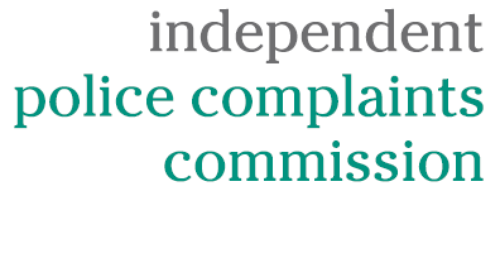 On Tuesday May 7th 2013 armed response officers from Avon and Somerset Police responded to a report of a domestic incident in Minsmere Road in Keynsham which involved a man with a weapon.
The Independent Police Complaints Commission say "During the incident, Mr Simon Tandy who was in a wheelchair, could be seen holding a firearm, later found to be an air rifle. He was instructed by officers to drop the weapon which he failed to comply with. He then raised his weapon and a baton round was discharged by one officer striking him in the centre of his body causing him to lower the weapon. Officers moved forward to restrain Mr Tandy but as they approached he again raised the air rifle, pointing it at the officers. A round from a conventional firearm was then discharged by another officer causing an injury to Mr Tandy's leg."
In September 2013 Mr Tandy was sentenced to four years in prison for possession of a firearm with intent to resist arrest and two years for possession of a firearm with intent to cause fear of violence. Both sentences will run concurrently. In October 2013, Mr Tandy made a complaint against Avon and Somerset Constabulary about the firearms incident.
The IPCC has found that the discharging of both the baton gun and the conventional firearm were "proportionate, reasonable and necessary."
The IPCC found no case to answer for misconduct against either officer. The IPCC also identified no organisational learning from the incident.
The independent investigation examined police logs and audio recordings of radio transmissions, interviewed the police officers involved and considered accounts from eye-witnesses. It also took account of national guidelines on deploying armed officers.
IPCC Associate Commissioner Guido Liguori said:
"It is evident that the officers involved analysed and assessed a constantly changing and difficult situation. They attempted to interact with Mr Tandy and prevent the situation from escalating but they faced a man in possession of a lethal weapon who posed a threat to himself, the public and officers present".
"The incident was dealt with along recognised guidelines and there is no evidence Avon and Somerset's response was in any way deficient. While it is unfortunate that Mr Tandy was shot and injured the officers involved faced a dangerous situation and acted in accordance with their training and the law."
Avon and Somerset Police's Superintendent Paul Richards from the Professional Standards Department said: "This report clearly shows that the officers concerned acted not only with great restraint and professionalism but also with completely selfless bravery in the way they acted to protect the public and also in the way they approached Simon Tandy with a view to minimising the risk of injury to him. After they were forced to discharge their firearms they immediately took on the role of saving his life. I commend them all for their actions on that day.
"I am grateful to the IPCC for providing a fair and balanced report which serves to demonstrate to the communities of Avon and Somerset that they can have the utmost confidence in their police service and they should be as proud as I am of the men and women who take on this difficult and sometimes dangerous role."
The IPCC did however criticise the length of time taken to brief Avon and Somerset's Professional Standards Department as this then impacted on the timeliness of referring the incident to the IPCC