Bristol: Man To Run Across The Desert
19 February 2014, 18:09 | Updated: 19 February 2014, 18:14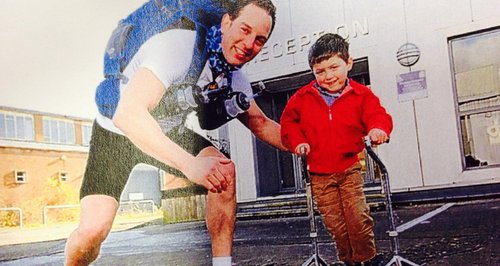 A man from Bristol is taking on the 'toughest footrace on earth' - The Marathon des Sables held in the Sahara Desert.
40 year old Tom May who lives in St George will be covering 155 miles over six days in the Desert, joined by 900 of the world's fittest endurance runners.
He's swapping training in floodwater for baking hot sand to run six consecutive marathons, enduring temperatures in excess of 50 degrees.
Tom is raising money to change the life of 5 year old Jaye Cook from Kingswood whose parents are trying to raise £35,000 for him to undergo an operation to enable him to walk unaided.
The charity Hope for Children is raising the money for Jaye's operation.
Tom is determined to achieve £10,000 in fundraising before leaving for the Sahara Desert on April 4th.
His vision is for 100 local companies to donate £100 each to raise £10,000. He is calling it 100 HEROES for Jaye's Will to Walk.
For more information go to www.justgiving.com/Tom-May1