Police Watchdog Widen Bijan Ebrahimi Investigation
20 January 2014, 12:44 | Updated: 20 January 2014, 12:49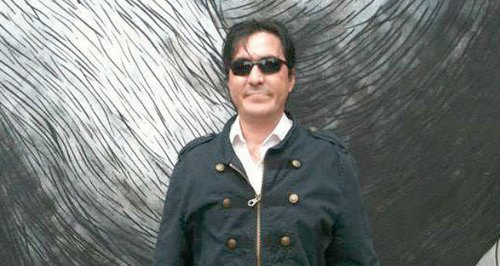 The police watchdog is to widen its investigation into the treatment of a disabled man from Bristol murdered by a vigilante who had branded him a paedophile.
Bijan Ebrahimi, 44, had repeatedly contacted Avon and Somerset police complaining that he was the victim of anti-social behaviour and was being unfairly targeted by his neighbours.

Mr Ebrahimi begged officers to help telling them he did not feel safe in his own home, just hours before he was beaten to death and his body set on fire by neighbour Lee James, 24, last July.

The Independent Police Complaints Commission (IPCC) has said it is expanding the investigation into Mr Ebrahimi's death, including officers' treatment of the Iranian national in both the run-up to his death and the years previously. The watchdog said three police constables who visited Mr Ebrahimi the day before his death have been criminally interviewed under criminal caution for the potential offence of misconduct in a public office.

IPCC Commissioner Jan Williams said:
"As our investigation continues and as we uncover evidence surrounding the behaviour of the officers in their dealings with Mr Ebrahimi it remains vital that we get to the truth of what happened. As well as interviewing individual officers the evidence has dictated that we must look at the force's policy and approach to these sorts of incidents and complaints and any potential organisational failings that Avon and Somerset need to deal with.

Of course this takes us time but it is imperative for the public, for public confidence and for the Ebrahimi family that we do a thorough investigation and leave no stone unturned. I know that the Chief Constable of Avon and Somerset is keen to expedite matters as soon as possible, both in terms of the individual officers concerned and in restoring the confidence of the wider community.

We are looking at ways of addressing the allegations relating to specific officers without any further delay. My priority is to ensure a thorough and effective investigation that benefits the family, the wider public, the community and the police. We hope that a witness appeal later this month will assist us further.

We continue to talk to Mr Ebrahimi's family and update them on progress in the investigation. I am acutely aware of the difficult time they continue to go through. I have assured them we are carrying out a thorough and robust independent inquiry into police contact and that we are doing so as swiftly as we can.''
In response to the Independent Police Complaints Commission (IPCC) extension into their investigation of Avon and Somerset Police following the death of Mr Ebrahimi, Avon and Somerset Police and Crime Commissioner Sue Mountstevens said:
"I welcome a thorough and independent investigation by the IPCC into police contact following and prior to Mr Ebrahimi's tragic murder last July.
Avon and Somerset Police referred this case to the IPCC within hours of Mr Ebrahimi's death and I had expected a review to conclude by last December. I am now told it may not be until May and I am concerned with the length of time Mr Ebrahimi's family are waiting for answers.
I would imagine that many local people may feel that this investigation has been pushed into the long-grass. I hope that there are no further delays and the IPCC has the resources to deal with this case effectively.

With the spotlight firmly on the integrity of policing, it is vital the IPCC reports back to the family and local people as soon as possible."
James, of Capgrave Crescent, Brislington, Bristol, pleaded guilty to murder and was jailed for life with a minimum term of 18 years' imprisonment.

Stephen Norley, 25, who lived next door to James, had pleaded guilty to assisting an offender after obtaining white spirit and helping drag Mr Ebrahimi's body to where it was set alight. He was jailed for four years.

A post-mortem examination report found Mr Ebrahimi suffered ''multiple heavy blows to the face and head'' and had died before he was set alight.