Bristol: Primary School Kids To Plant 36,000 Trees
25 February 2014, 16:42 | Updated: 25 February 2014, 17:44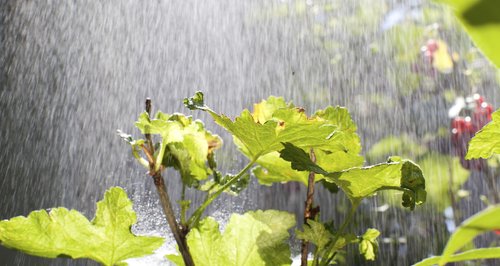 The Mayor of Bristol has launched TreePips, a tree-based education project that aims to get primary schools across the city planting more than 36,000 trees over the next three years.
TreePips is the first flagship project to be set up as part of Bristol's European Green Capital 2015 programme. Mayor George Ferguson has pledged that:
"Every child will sense the ownership of a tree and learn about their importance to our air quality, to the wider environment and to the production of food. The TreePips programme literally sows the seeds for creative long-term learning about the environment and builds a healthy legacy for our planet."

Kris Donaldson, Director of European Green Capital 2015, said:
"As momentum and plans build for 2015, the launch of the first European Green Capital 2015 project in the city is an important milestone. The project demonstrates the importance of a hands-on approach to helping young people learn about the environment in the context of their everyday lives. TreePips sets the scene for how education and engagement with young people will form a core part of the city's plans for 2015."

Peter Knight, Principal of Oasis Academy Bank Leaze, said:
"It's an exciting honour for our school to be the first in Bristol to be involved in TreePips. This programme gives children both valuable practical knowledge of tree planting and tree care as well as the educational understanding of their benefits to the environment."

Working closely with partner organisations, TreePips aims to provide for every primary school-aged child to be involved in planting a tree in Bristol by 2017 (there are 36,736 4-11 year-olds). The project will also work with children who are home-schooled, in hospital education or in independent schools.

The majority of trees planted will be whips – young trees, one to two years old and approximately one metre high.

Three TreePips officers will cover north, south and east Bristol, dividing up the central area between them and work closely with headteachers to develop a tailored TreePips plan for each school.

Each school will receive a TreePips school education pack and be offered interactive educational activities, both indoor and outdoor, that supplement the national curriculum.

TreePips officers, schools and community groups will jointly design planting plans that outline where in the school grounds and on nearby public land each tree will be planted.

With the help of a team of volunteers, the project will also see the creation of small woodlands so that a tree is planted for every primary school age child in the city.
More details HERE