Bristol: Football Fans In Court
10 September 2014, 08:39 | Updated: 10 September 2014, 08:41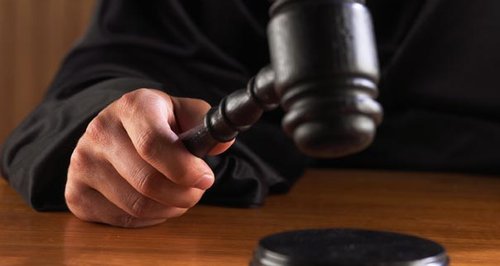 More than 20 football fans are to appear in special courts over the next 10 days, linked to incidents at the end of season game between Bristol Rovers and Mansfield Town.
There were pockets of disorder during and after the match on May 3. The pitch was invaded on the final whistle, which required police officers, stadium stewards and mounted officers to intervene.
The game saw Rovers being defeated and being relegated from the Football League for the first time in their history.
On July 2 a series of dawn visits were made to the homes of troublemakers, who had been identified as being involved in the disorder and were subsequently arrested.
Now there will be four specially convened sessions at Bristol Magistrates Court when 29 people will face a total of 54 charges. This includes offences of violent disorder, assault, affray, public order offences and going on to the pitch.
Additionally, two of those arrested have been released with conditional cautions for public order offences. These have conditions similar to a football banning order, preventing them from attending regulated football matches.
The police operation continues to identify other troublemakers, who are believed to have been involved in the disorder.