South West: £46.7 Million Boost For Damaged Roads
20 March 2014, 11:36 | Updated: 20 March 2014, 13:11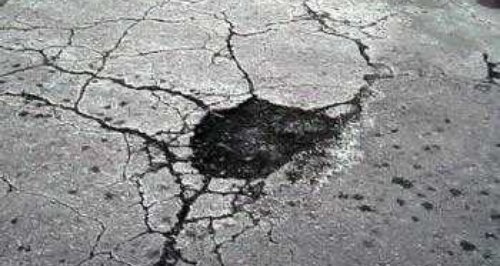 The Transport Secretary confirmed that councils in the South West of England have received more than £46.7 million of Government funding to help repair local roads damaged by severe weather.
The funding is an exceptional payment from £183.5 million of extra funding the government has made available to help with much needed road repairs following the wettest winter on record.
This is enough to repair an extra 3.3 million potholes. It is in addition to the £10 million announced on March 6 to support The Somerset Levels and Moors Flood Action Plan.
Transport Secretary Patrick McLoughlin said:
'Damage to roads causes misery for drivers and local communities and the severe weather over the last few months has made the problem worse.
'This extra money will help make a real difference to the millions of road users and residents across the south west who rely on local roads, giving them safer and smoother journeys.'
The councils receiving funding are:
Bath and North East Somerset £417,931
Bournemouth £349,312
Bristol £342,924
Cornwall £10,758,008
Devon £6,985,437
Dorset £5,874,311
Gloucestershire £3,308,360
Isles of Scilly £80,827
North Somerset £395,350
Plymouth £1,573,772
Poole £255,311
Somerset £12,335,841
South Gloucestershire £479,062
Swindon £250,459
Torbay £336,225
Wiltshire £3,010,025
Councils have a responsibility to maintain their roads properly, but the exceptional weather has caused significant additional damage, increasing the amount of damage to the local road network.
As the flood waters have receded and councils have been able to assess the impact, it is clear that these have been particularly severe in certain areas.
This additional money has been allocated on a formula basis, and is being distributed now to ensure that they can make use of it as soon as possible and complete works before the summer holidays.
The government fund includes £80 million made available especially for flood-hit areas to help repair the roads that received the worst damage during the severe weather.
It also includes another £103.5 million made available to all councils in England. This in addition to almost £900 million already made available for road maintenance this year, bringing total government investment allocated to road maintenance to more than £1 billion in 2013 to 2014.