Bristol: Tank Regiment Parades Through City
6 February 2014, 14:25 | Updated: 6 February 2014, 14:29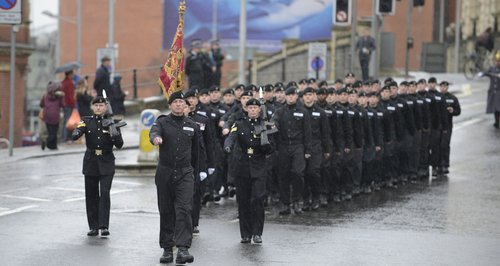 200 soldiers from The 2nd Royal Tank Regiment have marched through the streets of Bristol to mark their return home from Afghanistan.
The Wiltshire based Regiment spent almost seven months on duty as part of Operation HERRICK 18 in Helmand Province, providing support to the Afghan National Security Forces.
The 'Tankies' in their unique black overalls, proudly marched through the city centre of Bristol, the heart of their recruitment area.
Despite the rain, the parade stepped off from College Green making its way along St Augustine's Parade to the Cenotaph before returning back along the same route to salute the dais as they passed.