Westcountry: Not An Excuse To Abuse Me Campaign
11 March 2014, 13:37 | Updated: 11 March 2014, 14:00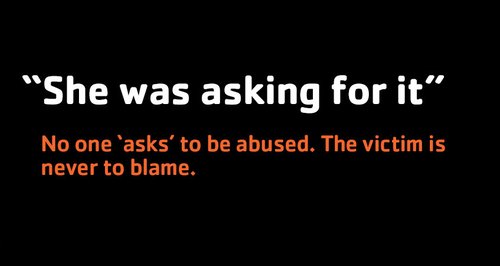 The second phase of the powerful No Excuse campaign confronting the myths abusers use to justify their abuse has been launched in the Westcountry.
The first campaign, This is not an excuse to rape me, was launched in November to national and international acclaim. The new campaign has been organised by Safer Bristol and funded by the Avon and Somerset Police and Crime Commissioner (PCC) Sue Mountstevens and Bristol City Council's Public Health department.


'This Is No Excuse To Abuse Me' Victim Speaks Out

Sue Mountstevens said:

"Domestic abuse is taken extremely seriously across Avon and Somerset and I want victims to know they will be believed if they choose to report. For me, a crucial step in tackling domestic abuse is to give confidence to victims to come forward and seek justice. This campaign encourages victims not to suffer in silence and lets them know that there are services out there that can help."

Simon Cook, Assistant Mayor with responsibility for Community Safety said:

"Many abusers justify their behaviour using these false ideas that they are not harming people or that it is the victim's own fault. With the new campaign we want to spell out that there is never an excuse to abuse another person whether it is physically or psychologically."

Domestic abuse is not always about violence it can be the misuse of emotional, physical, financial or sexual control by one person over another. There will be adverts on bus stops, billboards, posters, online and on the radio.

If anyone is at immediate risk of domestic violence they should call 999. To find out help and services that are available they can ring Next Link on 0117 925 0680 or click HERE.