The First UK Human Waste Powered Bus
20 November 2014, 00:00 | Updated: 20 November 2014, 09:21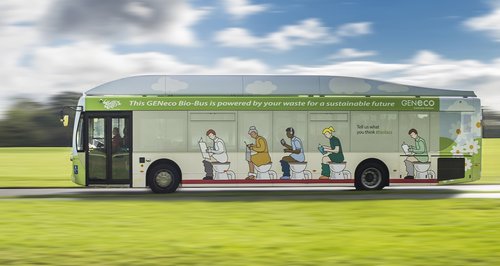 The UK's first human and food waste powered bus is taking to the Westcountry's roads today.
The 40 seater Bio-Bus will shuttle people between Bristol Airport and Bath.
Running on waste products that are both renewable and sustainable, the bus can travel up to 186 miles (300km) on a full tank of gas generated at Bristol sewage treatment works.
That's about a year's worth of waste from five people living in and around Bristol.
It's run entirely on bio-Methane which is made by putting human and food waste into a tank, collecting the gas that comes off of it and refining it so it can be used in the specially adapted bus fuel tanks.
Wessex Water is the first company in the UK to start injecting gas generated from food waste and sewage into the national gas grid network and at the same time installed a gas refuelling plant for the bus.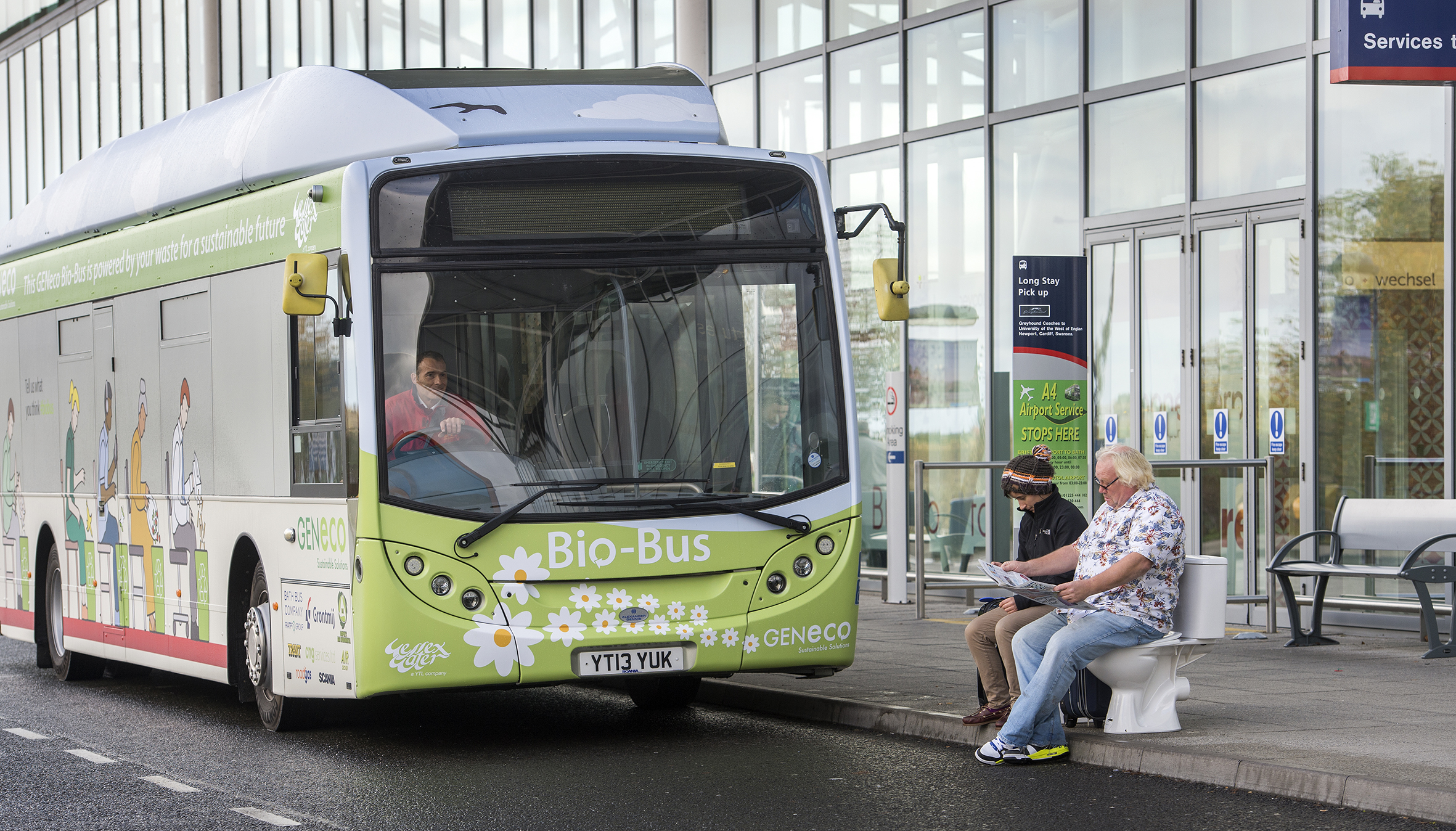 The site's general manager Mohammed Saddiq said: "Through treating sewage and food that's unfit for human consumption we're able to produce enough biomethane to provide a significant supply of gas to the national gas network that's capable of powering almost 8,500 homes as well as fuelling the Bio-Bus.

"Gas powered vehicles have an important role to play in improving air quality in UK cities, but the Bio-Bus goes further than that and is actually powered by people living in the local area, including quite possibly those on the bus itself.

"Using biomethane in this way not only provides a sustainable fuel, but also reduces our reliance on traditional fossil fuels."

Using the annual waste generated from one bus load of passengers, would provide enough power for it to travel a return journey from Land's End to John O'Groats.