Support Wallace & Gromit's Grand Appeal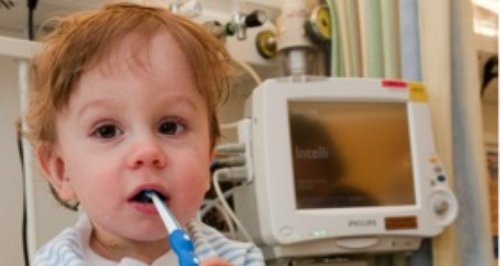 Projects Global's Make Some Noise supports in your area deliver life changing work & help to give children a brighter future. Projects like Wallace & Gromit's Grand Appeal.
Wallace & Gromit's Grand Appeal is the only charity fundraising exclusively for Bristol Children's Hospital. It aims to enrich quality of life for patients and their families by providing life-saving equipment, family accommodation and a range of arts, educational and play services that would otherwise be unaffordable under the NHS. The money raised by Make Some Noise will go towards the funding of a dynamic Music Therapy Programme 3 days a week, which has become an essential part of the care provided to children and babies with serious illness and disability.
Jacob's Story
Jacob was born prematurely and spent a long time on the Neonatal Intensive Care Unit, and has benefitted hugely from the Music Therapy programme available to him in the unit. In his first music therapy session, Jacob was easily overwhelmed by too much stimulus but as the sessions progressed, he became much more alert, interactive and confident. As he got older, he began reaching out to the instruments and using both hands to play. At times when he was more unwell, the music helped him to relax; his heartbeat would decrease and he would often fall asleep.
Karen Morrison, Music Therapist at BCH said "Jacob was quite distressed the first time I saw him in his new environment but he immediately calmed once I began singing a familiar tune and was very smiley and interactive with the instruments. I continued to see him weekly until he was discharged."